Masanori Ikeda's INASE NA TOKYO, a portrait photography project ongoing since 2012 that captures contemporary Edokko (residents of Edo, the former name of Tokyo), has created connections between Ikeda and many Tokyo residents. These connections have also been one of the triggers for the street experiment Nanda Kanda, an event held in the Kanda area in spring 2023 under the theme "Let's create a new fair."
For Tokyo Biennale 2023, a new version of Nanda Kanda will be held. As in the previous edition, the street in Kanda Nishiki-cho will be closed off to make more effective use of the road on holidays when fewer people and cars it. Tatami mats will then be laid across the entire street to create an open space.
This event is a "new fair" created together with people from within and outside of Kanda, including Kanda area residents who are connected through INASE NA TOKYO and Nanda Kanda, and those who will come to Kanda in the future. The aim is to encourage new connections to emerge from scenery not seen in daily life and experiences that can only be had there, transforming the site into "a place of new encounters."
In the space with tatami mats covering the entire street, encounters and connections through the theme of "welfare" will form the center of the event, with welfare facilities, organizations, and individuals engaged in various activities being invited to participate and develop unique contents (workshops, plays, the sale of products, projects, etc.). In addition, INASE NA TOKYO Street Photo Studio, where portraits are taken on the spot, will join the event. Participants and visitors alike will have the opportunity to interact with people they would not normally encounter in a space that allows them to do things they would not normally do.

Co-organizer Kanda Place Making Executive Committee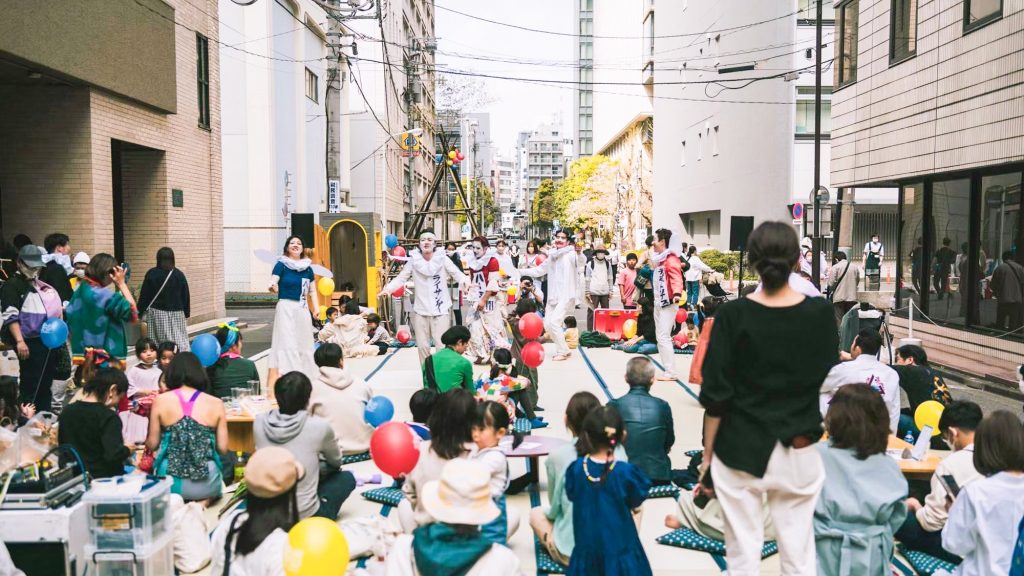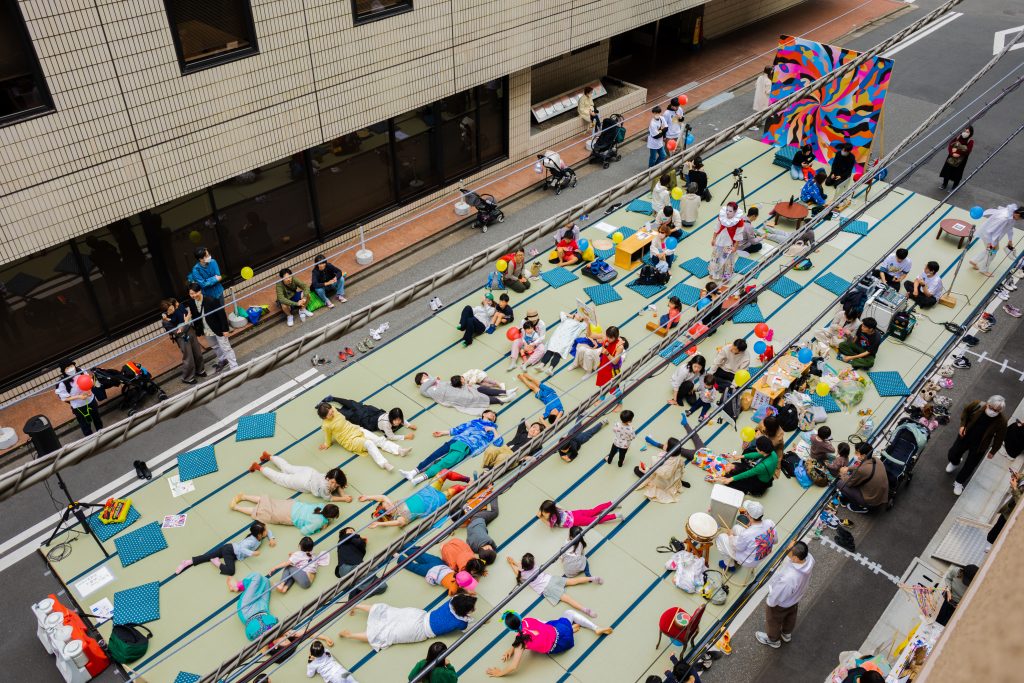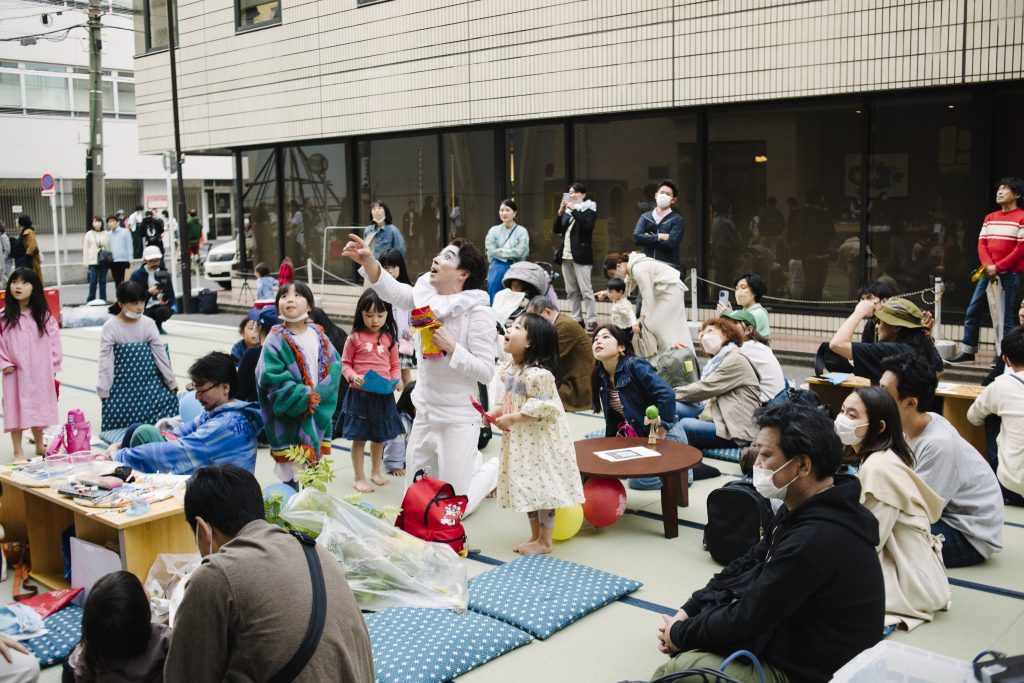 Scenes of "Nanda Kanda," the street in Kanda Nishiki-cho, Tokyo, 2023