This exhibition is a collaborative program with Noga Hotel Akihabara Tokyo. In Yoshinari Nishio's series "Family Uniforms," old family photos are re-enacted in the present day after decades of time. This exhibition focuses on the clothes re-created for this series.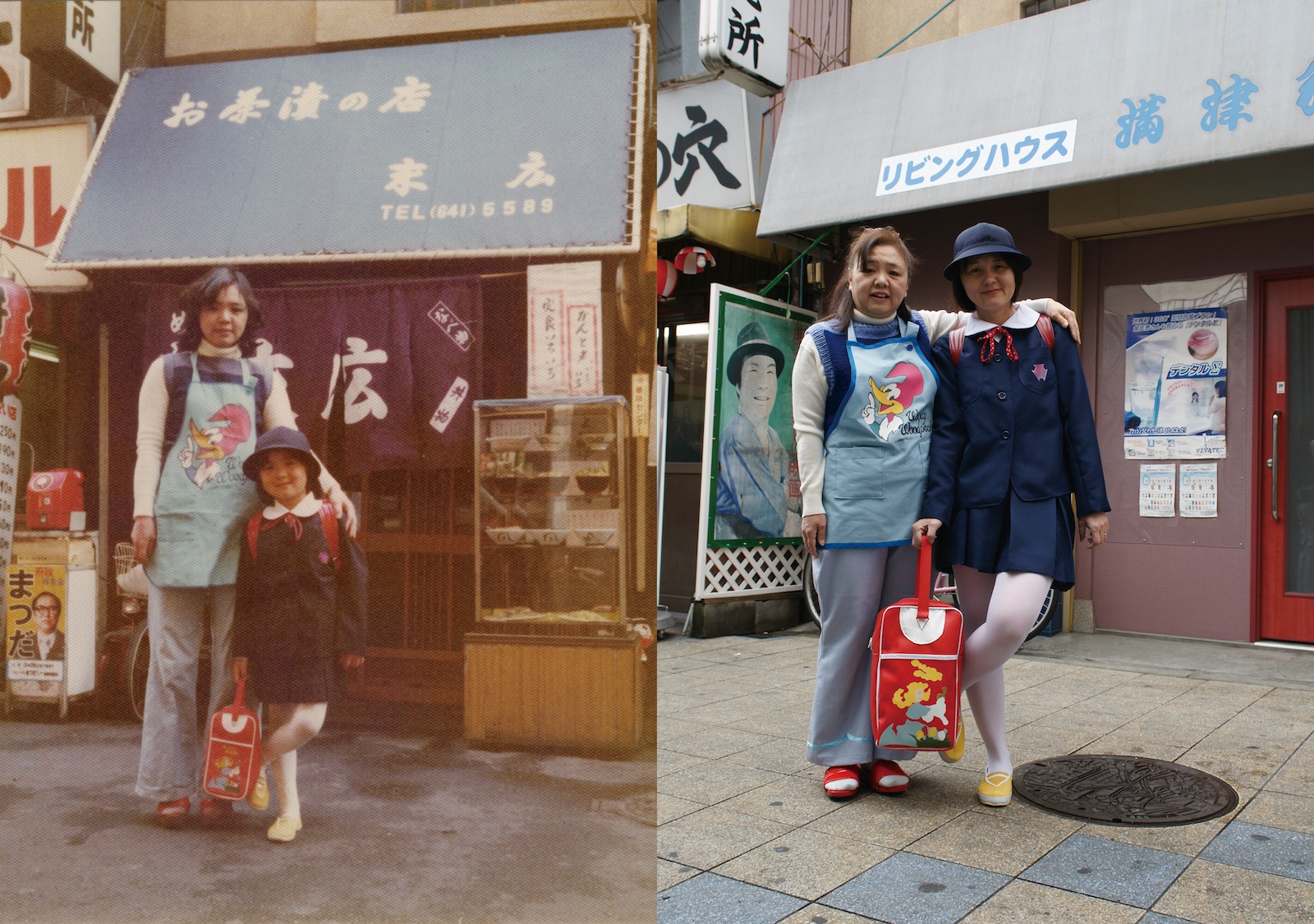 Familial Uniform: Matsumoto Family, 2011 *The first image on this page was created to reproduce the shoebox pictured.
The clothes, shoes and bags are handmade like crafts: the colors of the clothes are determined by imagination from old black-and-white photographs, and the patterns are reproduced by hand with magic ink, without relying on factory techniques. The clothes worn by the subjects, who have grown up or aged since the old photographs were taken, are replicated in different sizes from the originals in order to fit, and the discrepancy between design and size is hilarious to behold.
In the process of making these "family uniforms," which can be seen as cosplaying their past selves, we can also find the joy of making things, which can also be seen considered as replica play. What is family? Why do people wear clothes? These are universal questions that are posed in the production process of the "family uniform," but at the same time, it is a "replay of the self" as a playful that resistance to the fashion industry's tendency to create fads and encourage consumption.