An illustrated map introducing the Tokyo Biennale 2023 appeared in the morning edition of the Yomiuri Shimbun Tokyo on 6 October!
The map introduces the highlights of various locations in the festival under the slogan "Take this map with you to the Tokyo Biennale in the autumn of art". We hope you will take a look at it. This map can also be viewed below.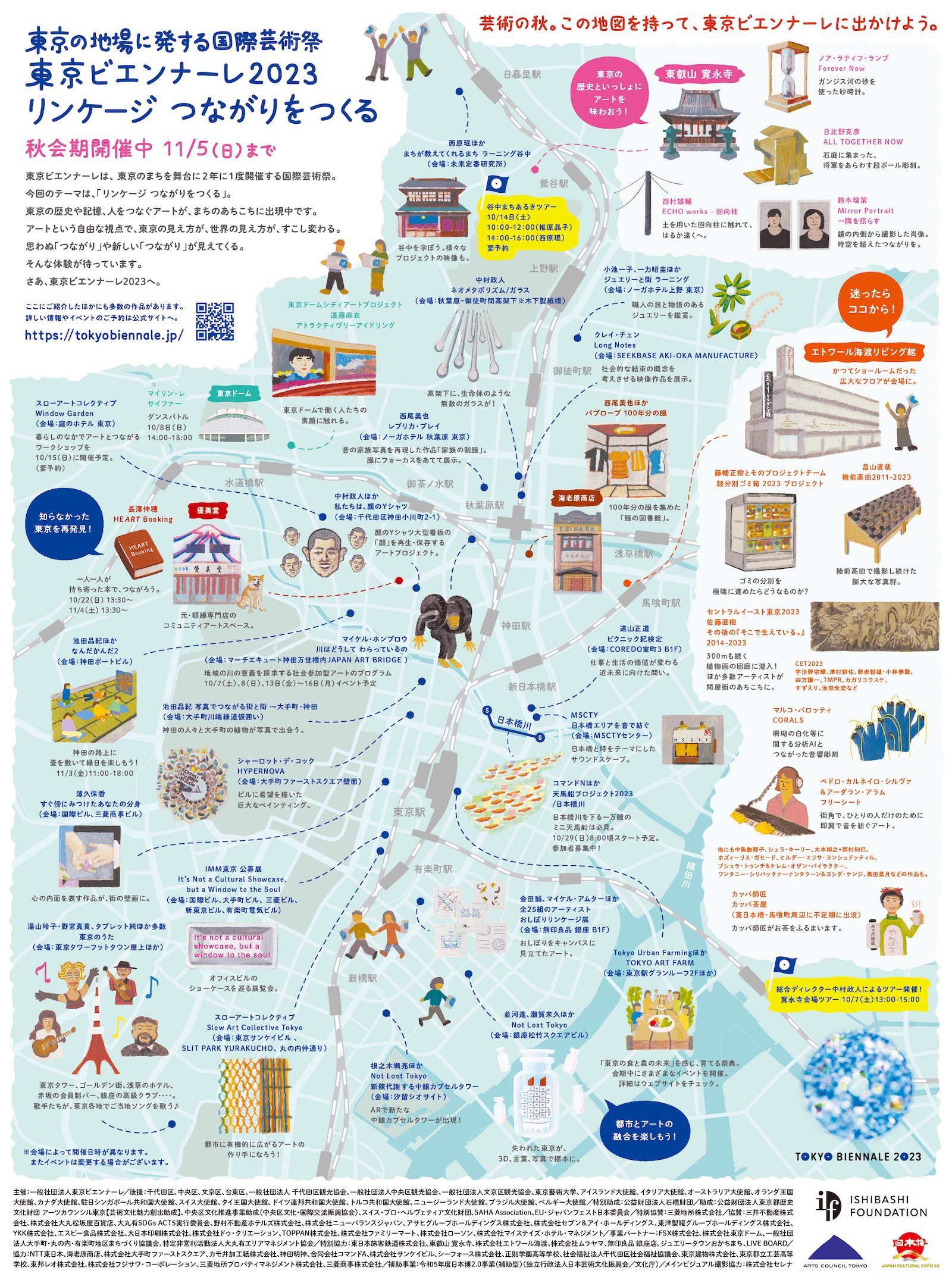 *Click on the image or here for a PDF version.