Tokyo Biennale 2020 Theme :
PURITY × EARNESTNESS × DEVIATION
What are the reasons that painted cloth and lumps of iron are said to be "art"?
Generally sublime famous paintings, sculpture, opera, and dance, things of very high value, or acts that no one can imitate are said to be "art." But why are they said to be so?
What is the difference between "art" and "something that is not art"? Furthermore, the person who makes this is called by the special term of"artist."
Generally speaking, what is it they can do, that allows them to be called this? Also, what is the reason to have to use the special term of"art brut"?
I will raise three keywords to unravel these things.
The first is purity, such as "pure art" or "fine art" is said to be. Even among various types of creativity, to feel the dignity of a sublime mentality or a richness of spirit, is said to be "pure." This is contrasted with popular, commercial, and contrived acts, and in accordance with the grade of purity a keen sense of humanity is felt.
The second is earnestness, such as when people find themselves in an extreme situation, and they cannot help but perform. An act or expression, which, like living, is something you just have to do. For example, when a person loses their family, home, and money in an earthquake and they have nothing, the act of starting life again is very e a r n e s t.
The third is deviation; when a person with this pure mentality and tireless earnestness in their acts of expression creates something unique, a deviation of previously existing things or expressive acts occurs. Especially a thing that was not outstanding suddenly begins changing, and at a certain point acquires the presence of deviation. This creative process in deviation is important.
When earnest, pure acts or expressions acquire the presence of deviation, I feel they reach a state that can only be called "art".
I sometimes feel "art" in things drawn quickly and casually on paper with a pencil, but may not feel this at all in the grandiose buildings that took dozens of years to build. It is my theory, but this is because one of these three "purity","earnestness", or "deviation" is missing. No matter how expensive the materials used are, when it doesn't feel "pure", I cannot say it is "art". If an expression is not "earnest", even if it is technically superior, it does not rouse human charm. And even if the state of expression is "pure" and "earnest", if there is no "deviation", I can only take it as normal expression.
I want to throw the concept drawn from these three terms of "Purity" x "Earnestness" x "Deviation" and their crossing, into a framework for new visions we call, "Tokyo Biennale". Japan has experienced the Great Kanto Earthquake of 1923, areas of Tokyo burned to the ground during the air raids of the Second World War, and the Fukushima Daiichi nuclear accident caused by the Great Tohoku Earthquake. In Japan where there is repeated destruction and construction, the various frameworks and social contexts arising "between man and matter" served to create the social capital between "me" – the "individual" and "us" – the "collective" that I wish to continue building. In this pursuit, the "Purity" x "Earnestness" x "Deviation" inside the "me" who works and lives here, which can be termed as a "physical cultural asset", serves as the roots towards evolving into "us". This is the idea that will create the new "Tokyo Biennale". In other words, each project held within the Tokyo Biennale will overcome the wall of "me" as an opportunity for a one-point breakthrough in all directions, driving a deadlocked Tokyo into new metabolism. Moreover, the citizen's perspective, a diverse "us" not just about pushing for something or simple joys, but a "culture that is ours" and a "place that is ours", will continue to emerge as an organization. That is what all of "us" in the Tokyo Biennale Citizens Committee believe to be the "Tokyo Biennale" of the next era.
MASATO Nakamura
A new city and culture to call our own,
built by our own hands in our own place
The Tokyo Biennale aims at creating activities to become events shared by everyone through many kinds of encounters made between us all.
New groups of people have gathered in the area comprising of local citizens with deep roots, as well as those from all over Japan and the entire world. While all kinds of people are living, working, and enjoying the cosmopolitan city of Tokyo, art is what connects them from across different backgrounds as it brings to life our neighborhoods' histories and draws out the future. From here, the concept of "us" emerges and each person may even discover a new "me".
Under the theme of "Purity x Earnestness x Deviation", the key words are "art x community" as we work with people in the area to build our own culture in our own place with activities surrounding the concepts of "HISTORY & FUTURE", "EDUCATION", "WELL-BEING", and "RESILIENCY".
The Tokyo Biennale is a celebration for the new city and culture that we ourselves will build.
Art x Community x Industry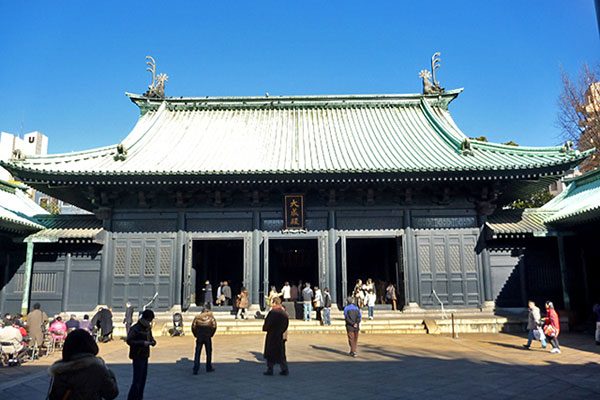 HISTORY&FUTURE
The future cannot be discussed without knowing the memories left in the places where we live. Starting with bringing up the memories from Edo's history and culture, problems in contemporary society will be drawn out in order to think about the future. In turn, the future will be visualized through memories hidden in history.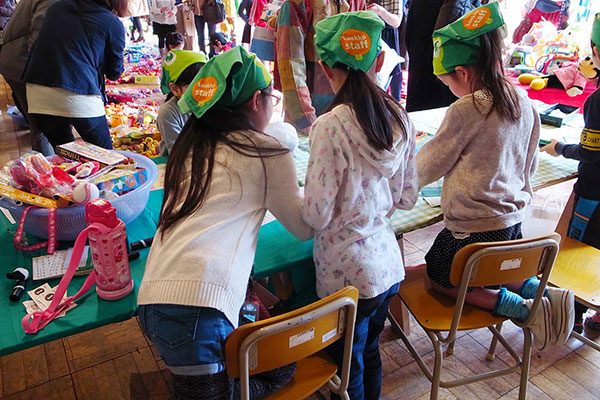 EDUCATION
TB will become the catalyst for actualizing STEAM (skills of science, technology, engineering, art, and mathematics), which integrates fields that are usually held separate in our education system. Through the programming, students of all types of fields will cooperate and become involved with local citizens, which will result in the nurturing of human resources adept at problem-solving.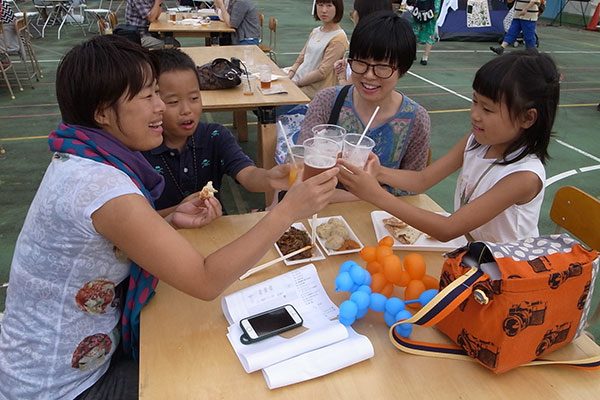 WELL-BEING
WELL-BEING refers to the good physical, emotional, and social state of individuals. In society, this is the continued state of political, economic, cultural, and environmental wellness. TB will think in-depth about both the WELL-BEING of "me" and "us".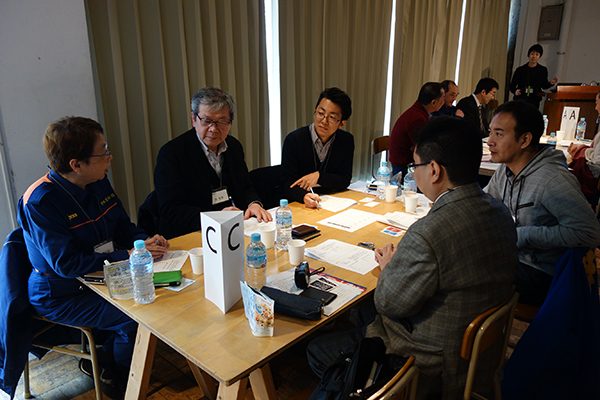 RESILIENCY
The old saying goes that "Fires and fights are Edo's flowers", referring to the town firemen at the core of the disaster prevention community. Edo's disaster prevention holds deep roots in its local communities. Through TB, connections between local communities will be revived as a measure towards a society capable of action in cases of disaster.
Target Area
The Tokyo Biennale is set to take place mainly across the 4 wards – Chiyoda City, Chuo City, Bunkyo City, and Taito City – of the Northeastern area of central Tokyo. An area rich in historical and cultural value, it is known across the nation as a region with many spots of interest. Yet, there has never been a concrete program in which these neighboring regions work together.
Through its programming, the Tokyo Biennale will improve the circulation of people and activities, while building area branding, in order to picture the city in 2020 and beyond.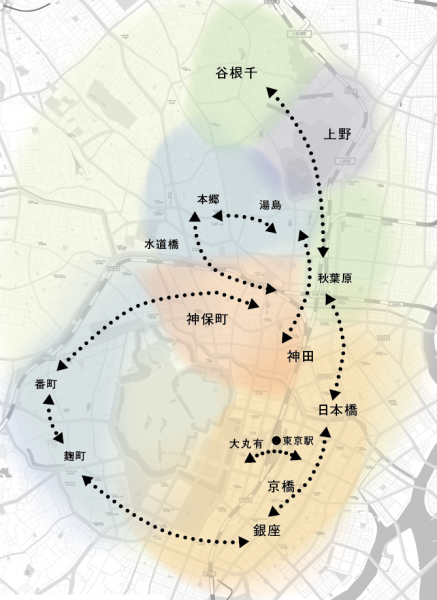 By utilizing established buildings and public institutions and places in the community, we will question how these have been used in the past, and will be used before and after exhibiting works for the Tokyo Biennale. Also these venues will reveal new potential in unknown places including the waterfront and other idle spaces in the area.
Examples:
Historical architecture – architecture that co-exists with the history of Edo's shift into the city of Tokyo
Schools (School facilities, lawns, etc.) – utilizing schools located in the middle of local citizens' neighborhoods
Public space (Parks, streets, etc.) – places where people are coming and going
Unused spaces – places with high potential that are currently not being used
Spaces surrounding water – moats and rivers built during the Edo Period that still exist today, including their surroundings