TOKYO ART FARM, a festival to be held at Tokyo Biennale 2023 in the Tokyo Station-Kyobashi area under the theme "The Future of Food and Agriculture in Tokyo." On the first day of the festival, Saturday, September 23, from the evening at KITCHEN STUDIO SUIBA in Kyobashi, Opening talk on the theme of "The Future of Urban Food and Agriculture - What should we eat in the future?" will be held. And EER, an artist collective from Switzerland exploring the relationship between climate change and tree growth, will give a sound performance. After the opening, sound installations and special talks will be held at UoC (UNIVERSITY of CREATIVITY).
On-site participation for this event is now full. Thank you for your participation. Due to the large number of applicants, we have made the webinar available for viewing via zoom webinar. Please enjoy the webinar online.
Click here to register to watch the webinar. (Part 1 Talk / Part 2 Performance)
Part I: 18:00-20:00
TOKYO ART FARM Opening Talk "The Future of Urban Food and Agriculture - What should we eat in the future?"
With various global issues such as climate change and biodiversity, what should we eat from now on? What kind of lifestyle is appropriate for cities? The seminar will discuss the possibilities of urban food, agriculture, and lifestyle from the aspects of environment, SDGs, and ethical issues.
Guest:
Kyoko Katadachi (Executive Producer, NHK Enterprise), Mao Sakaguchi (Ethical Director)
Moderator: Hidenori Kondo (Tokyo Urban Farming)
zoom Webinar Application : https://zoom.us/webinar/register/WN_3ZlWN4OJTI-LXEMmO-MhUA
Part II: 20:00-21:00
Sound Performance "THE EXTENDED ENVIRONMENTAL RECORD"
Guest: EER (The Extended Environmental Record)
Markus Mader (artist, researcher, electronic music composer), Veronica Mockler (artist, researcher)
zoom Webinar Application: https://zoom.us/webinar/register/WN_HVv0J_0oQKKEXu4Z2zXKVg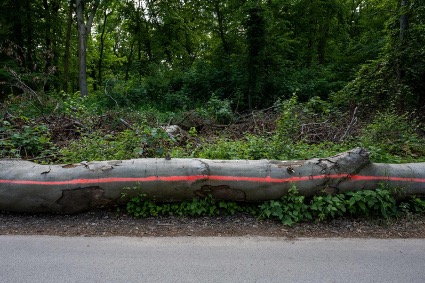 PROFILE
Kyoko Katadachi
Executive Producer, NHK Enterprises. Born 1965 in Fukui Prefecture. After studying at Waseda University and Sorbonne University, she joined NHK in 1988 as a director of news programs. 2006 she became a producer, responsible for NHK's environmental campaign and produced many documentaries on climate change. 2021, she moved to NHK Enterprises. Special "Aiming for Green Recovery! Business World's Challenge to Decarbonize" and NHK Special "2030: A Turning Point for the Future." Vice President of the Japan Environmental Journalists Association.
She is also a temporary member of the Central Environmental Council of the Ministry of the Environment. Expert member of the Environment, Energy, Science and Technology Committee, Ministry of Education, Culture, Sports, Science and Technology (MEXT). Member of the Global Future Council on Japan, World Economic Forum. She is a visiting researcher at the Future Vision Research Center of the University of Tokyo. Her recent publications include De-plasticization: Sustainable Earth and Global Business Trends and De-carbonization Revolution: Global Trends and Japanese Challenges (Yama-kei Publishers, Inc.)
Mao Sakaguchi
Representative Director / Ethical Director of GENERATION TIME Co. After graduating from college, he worked in the music industry in New York and established his own music label. In 2012, he launched Japan's first ethical-themed area at rooms, Japan's largest joint fashion and design exhibition. In 2021, he launched an ethical convenience store business, and in the same year, he founded his own company, GENERATION TIME Inc. TOKYO Ethical/Advisor, Japan Ethical Promotion Council/Advisor, C.W.Nicole Affan Mori Foundation/Councilor, Sumida Modern/Judge
THE EXTENDED ENVIRONMENTAL RECORD
FEATURING Yasuhiro Nagata (forester), Takashi Noguchi (forester), Toshihiko Mukai (farmer), Kaori Takano (local resident), Makiko Mori (local resident), Yoshifumi Mizuguchi (local resident), Yuri Nishiyama (MIND TRAIL Creative Team)
WITH Marcus Maeder (artist, researcher, Switzerland), Veronica Mockler (artist, researcher, Canada)
EER (Extended Environmental Record) is a repeated collective listening practice. Taking the environment as including non-human and human, their relationships and intersections, EER supports and develops differences in practical, artistic, and scientific forms of knowledge and disperses them from the market and institutional authority. This record shares its content based on the situational needs of its members and the decisions made through dialogue.
In Japan, EER is cooperating with Tokyo Biennale 2023 and "MIND TRAIL Okuyamato: Museum in the Heart" as one of the programs of Vitality.Swiss in Shimoichi Town, Nara Prefecture. The stations will collect growth and health data on individual trees over a one-year period. While ecophysiological measurements will be taken to assess how the forest is coping with drought in the face of climate change, priority will be given to including in this record the experiences told by local residents, farmers, and forestry workers through a series of interactive sessions in the forest. This EER project will culminate in a sound performance that blends data sonification, oral history sampling, analog synthesis, and field recordings.
This performance will be presented twice: on September 17 in Shimoichi as part of the "MIND TRAIL" and on September 23 at the opening event of TOKYO ART FARM in Tokyo Biennial 2023. The record of this EER, which will begin in Nara this fall 2023, will convene again in the fall of 2024 for a year-long effort on forest growth.
Official Partners:
Marcus Maeder's Artistic Research Partners: Vitality.Swiss / Embassy of Switzerland in Japan, Swiss Pro Helvetia Cultural Foundation, Sakae Stünzi Foundation, Swiss Federal Institute of Forest, Snow, Ice and Landscape ( WSL), Institute for Computer Music and Sound Technology (ICST), Zurich University of the Arts (ZHdK)
Veronica Mockler's Artistic Inclusivity of Ecological Crises Research Partners: the UNESCO Chair Preventing Violent Extremism (PVE), Concordia University Centre for Learning and Performance Studies (Canada)
Seiichi Saito: Research Support, MIND TRAIL Producer
Masashiro Matsubara: Local Collaborator
Vivek Venkatesh: UNESCO-PREV Co-chair, Concordia University
TreeNet measurement devices: Decentlab AG; NATKON, Roman Zweifel
Allsounder recording equipment: Elekon AG