*Please understand that the forms required for the donation are written in Japanese.
One of the Linkages of the Tokyo Biennale 2023, "Pubrobe: 100 Years of Clothing," invites you to donate clothes to the project.
Pubrobe, meaning "public wardrobe," is a project that artist Yoshinari Nishio has been developing around Japan as a way to create a public wardrobe that anyone can use, like a library of clothes. For the Tokyo Biennale 2023, clothes worn by people in the 100 years since the Great Kanto Earthquake will be solicited to compose the wardrobe. The venue, Ebihara Shoten at Kanda, a kanban kenchiku [signboard building] (2-3 story wooden shop and residence with only the front facade covered and decorated with fire-resistant materials) built during the post-disaster reconstruction period, had been dealing in used clothing, ready-to-wear clothing, fabrics, and other clothing-related products.
This time, we will use this location as a base to create a public and open space/community museum of clothing. Preparations will be made during the summer period of the biennale, and during the fall period, various activities will be held, such as lending out clothing, making replicas of clothing, and holding events, in order to connect 100 years of time and lifestyle culture to the future of Tokyo.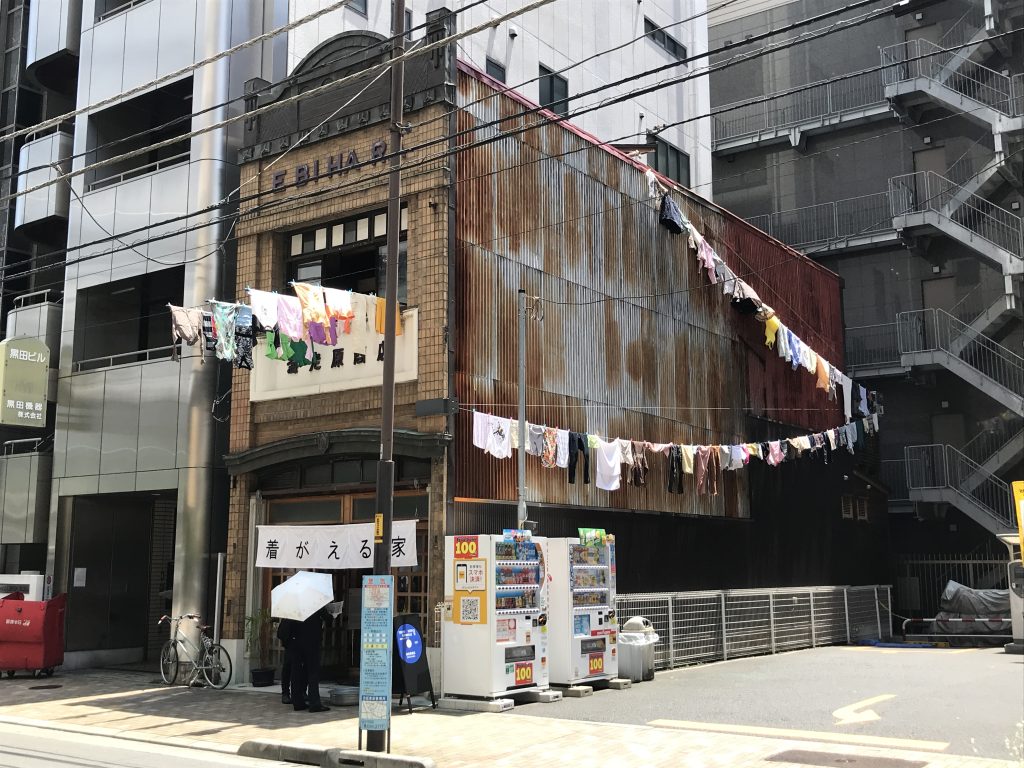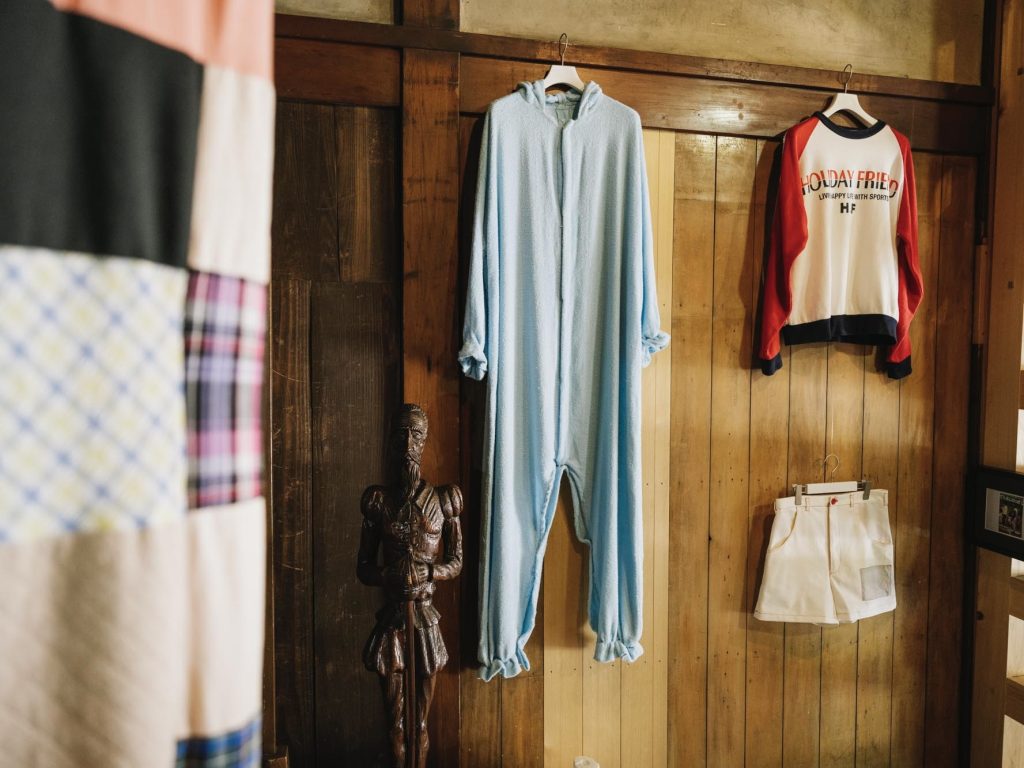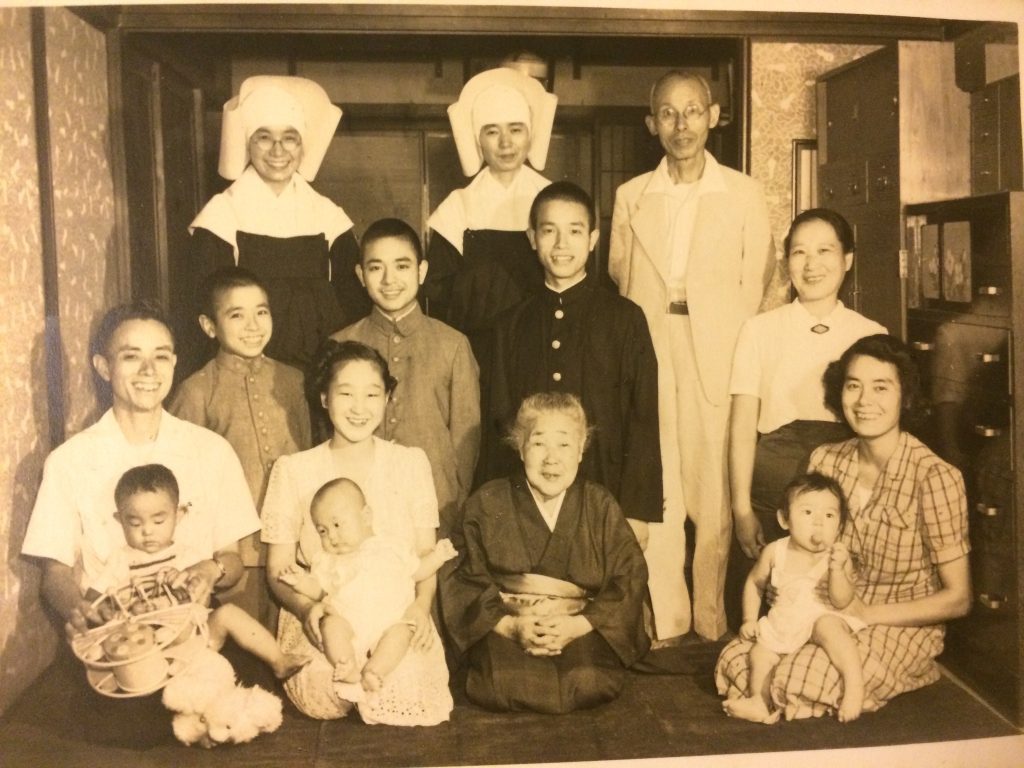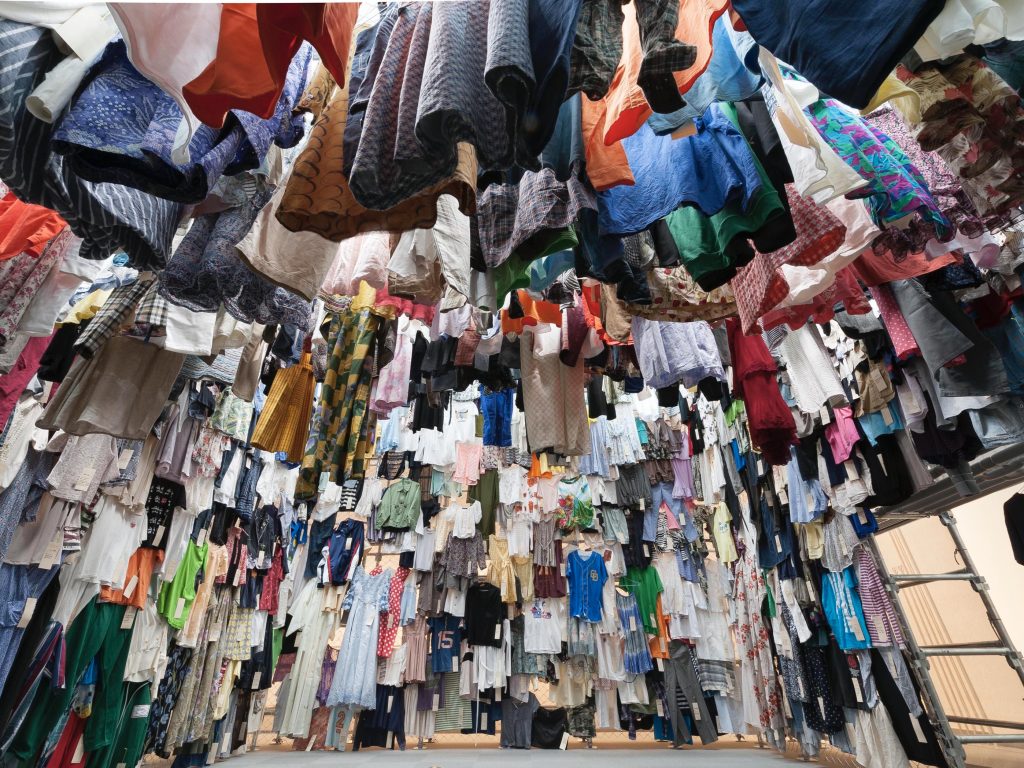 Building exterior: Ebihara Shoten (Yoshinari Nishio, "Kigaeru House" project, Tokyo Biennale 2020/2021, 2021, photo by YUKAI); interior view: Yoshinari Nishio, "Kigaeru House" project (same as above); group photo: family photo from the 1950s (taken on the second floor of Ebihara Shoten, courtesy Yoshiya Ebihara), Installation view: Yoshinari Nishio + 403architecture [dajiba], Pubrobe (Aichi Triennale 2016, Aichi Prefectural Museum of Art, 2016, photo by Yoshihiro Kikuyama)
Number of Clothes Sought
Approximately 100 pieces
Details of Donation
1. We are looking for clothes that apply to the following (A) through (E).
(A) Clothes that you would want to refer someone to, like donating a book to the library.
(B) Clothes worn by people during the last 100 years (1923-2023).
(C) Clothes that were worn in the area affected by the Great Kanto Earthquake.
(D) Clothes that you would like visitors to the Tokyo Biennale 2023 to wear.
(E) Clothes that symbolize the past 100 years. For example, kimonos that have been carefully stored away, national uniforms, monpe (the traditional style of agricultural work-trouser in Japan), self-tailored clothes, craftsmen's work clothes, happi coats worn at Japanese matsuri (festivals), formal wear, unsold items from long-established stores, everyday clothes of young people who lived in various eras, cosplayers' clothes, etc.

2. The conditions for the clothing to be donated are as follows.
(A) Exclude clothing items such as shoes, bags, belts, and accessories.
(B) Clothes must be donated free of charge. However, if the clothing is rare and must be returned, it will be returned to donor after replication and exhibition.
(C) Donors must be able to bring or send the clothes to the reception site. And they are required to write a brief story about the clothes on the form (see below for details).
How to Donate
Direct drop-off
With the cooperation of the Chiyoda-ku Council of Social Welfare, we accept donations at
Chiyoda-ku Council of Social Welfare, Akiba Branch Office
6F Mansebashi Sub-branch Office, Kuminkan, 1-1-13 Sotokanda, Chiyoda-ku, Tokyo 101-0021 (Map)
Office hours: Monday through Friday (except holidays) 9:00-17:00
Facility information (Japanese): https://www.chiyoda-cosw.jp/facility/akiba/

Donations by mail
Please contact us first at the Inquiries below. We will inform you of the details of the procedure, including where to send your clothes. Please note that the sender is responsible for shipping charges.
*Please be sure to contact us in advance as we may ask you to send your items to a different destination than the above mentioned drop-off location. In cases where this rule is not followed, the donation may not be accepted.
Request for Information on Items
We ask that you register one piece of information per item of clothing. If this is difficult, please let us know in the free space on the reception form.
If you bring your donation in person, you will be asked to fill out an acceptance form on the spot.
If you are donating by mail, please print out and fill out this PDF form (Japanese) and send it with the clothes. Please use sewing, safety pins, or tape to secure the clothes to the donation.
Returning Items
Clothing for this project will be donated free of charge. However, in the case of rare clothing that must be returned, we will make a replica and return the original after the festival.
If you wish to bring your own, please inform us at the reception desk that you wish to return the item after use. You will be asked to indicate so on the form.
If you wish to send your clothing by mail, please register your return request information separately in the form below. Please note that we will ship the clothes back to you freight collect.
Schedule
| | |
| --- | --- |
| March 2023 | Information sessions at Ebihara Shoten and online |
| April | Clothing collection begins |
| June-September | Replica production (talk events and workshops also held) |
| October | Operation of the PUBROBE (talk events and workshops are also held) |
| November | Clothes return period |
Inquiries
"Pubrobe: 100 Years of Clothing" section, Tokyo Biennale Office
kigaeruie5@gmail.com