10.29 (Sun) 18:30–20:30 (doors open 18:15)
Etoile Kaito Living Building 3F(1-15-15 Higashi-Kanda, Chiyoda-ku)
¥500
How to apply: Please click the button below.
*Coupons on Tokyo Biennale 2023 Guidebook can be used for this event. Please select [apply coupon ticket] when you book.
Outline
RELATIONS will host an international on-site symposium as part of the Tokyo Biennale (TB) 2023. Ayos Purwaji, director of the East Java Biennale (EJB), Kaho Ikeda, independent curator who is organizing one of the fringe exhibitions for the EJB, and Min Nishihara, co-director of TB 2023 will discuss the possibility of linking between the two biennales and the cities with an independent curator Jason Waite and RELATIONS' editor Yoshitaka Mori.
The art scene in East Java is at the intersection of community and art, based on traditions of sharing and distributing space, goods, wisdom, and labour with autonomy. Director Ayos Purwaji will give a talk on his vision for the EJB and its intercultural attitudes and perspectives. The symposium hopes itself to be a collaborative project between EJB and TB.
Speakers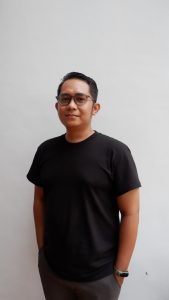 Ayos Purwoaji
Born in 1987 in Jember (Indonesia). Lives and works in Jember. Graduated with a BA in Industrial Product Design from Sepuluh Nopember Institute of Technology in 2013.
Ayos Purwoaji is a curator working at the intersection of history, architecture and fine art. Since 2015, he has worked on a number of curatorial projects, part of them represents his interest in the practice of vernacular archiving and collective memory. He co-founded the Surabaya Contemporary Heritage Council (SCHC), a study group that explores critical discourses on cultural heritage.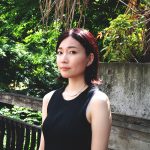 Kaho Ikeda
Kaho Ikeda is a curator and cultural worker. Ikeda researches collectives and DIY cultures that have developed from traditional practices and social conditions, mainly in East Asia and Southeast Asia. Her work combines exhibitions, performances, and learning programmes to facilitate a power-distributed, horizontal curation process in dialogue with artists and collaborators. In 2017, she joined the collective Amateur Riot, broadcasting an independent radio station and organising cultural and countercultural activities. Her recent exhibitions include Recipe Library (Rumah Budaya Sikukeluang/INTA-NET KYOTO, 2022), Open Park MINE: Our Street Style Play (Yamanaka Suplex annex MINE, 2023), and Radical Guidebooks to our Futures (No Limit, Dig A Hole and Leggy, Koenji). Ikeda was previously an assistant curator at Mori Art Museum, Tokyo.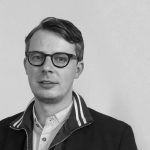 Jason Waite
Jason Waite is a curator, writer, and cultural worker focused on forms of practice producing agency. Recently working in sites of crisis amidst the detritus of capitalism, looking for tools and radical imaginaries for different ways of living and working together. He is part of the collective Don't Follow the Wind curating an ongoing project inside the uninhabited Fukushima exclusion zone. Waite has co-curated The Real Thing?, Palais de Tokyo, Paris,  Threat of Peace by Chim↑Pom at Art in General, New York and White Paper: The Law by Adelita Husni-Bey at Casco Art Institute, Utrecht where he was curator. He holds a PhD in Contemporary Art History and Theory from the University of Oxford, an MA in Art and Politics from Goldsmiths, London, and was a Helena Rubinstein Curatorial Fellow at the Whitney Museum ISP. He is the editor of Art Review Oxford and co-editor of the book Don't Follow the Wind (2021) published by Sternberg Press.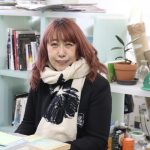 Min Nishihara
Curator and psychotherapist. She moved to the U.S. after working in the Japanese contemporary art scene in the 1990s, and worked as a social worker and clinical psychotherapist in Los Angeles. In addition to providing psychotherapy, she has conducted art projects at senior facilities, domestic violence shelters, etc. In 2018, she returned to Japan to work on activities related to art and resilience. She is currently a professor at Akita Public University of Art and Design. She is the Co-general producer of Tokyo Biennale 2023 with Masato Nakamura.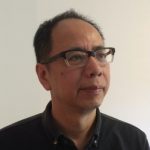 Yoshitaka Mori
Sociologist. Born 1963 in Nagasaki. Mōri is a professor at Tokyo Univesity of the Arts Graduate School of Global Arts. After graduating from Kyoto University, he worked for an advertisement company, and then earned a Ph.D. at Goldsmiths, University of London. His critical practice takes on themes involving contemporary culture and the organization of urban space, as well as social movements, with particular interest in contemporary art, music, and media. Written works include Sutoriito no shiso (Ideas behind street) (NHK Publishing, Inc.), Culture = Politics – New Cultural-Political Movements in the Age of Globalization (Getsuyosha Limited), and Popular Music and Capitalism (Serica Syobo, Inc.). He also served as editor for After Musicking (Geidai Press).