*This exhibition was held as part of the pre-event "Tokyo Biennale 2023: Beginning Exhibition."
Rintaro Takahashi exhibits a series of works created by his life-size scale interference within the invisible flow surrounding Tokyo Dome City, a comprehensive urban entertainment facility. The works create an unprecedented vortex of "vibration" and "resistance."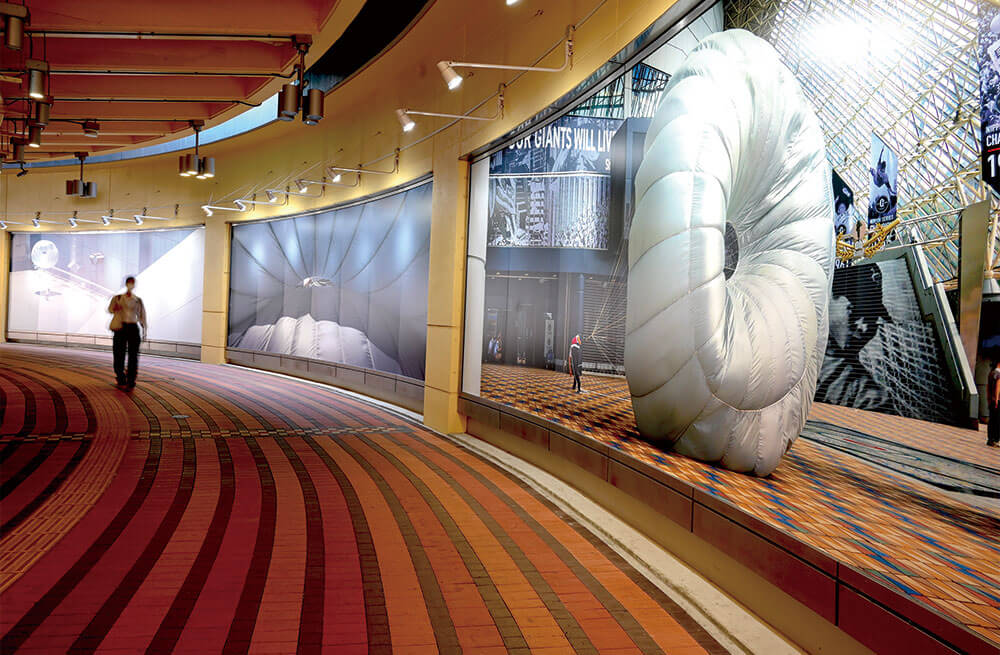 In Radius harps, uses unique instruments made of a single strand of thread stretched over a bowed piece of wood the size of a person's height is used to create a "wind-driven harp." They connected these harps like outstretched arms in the wind paths of the Tokyo Dome City, and played them with the wind. The exhibition consists of photographs, the harps actually used, and sounds recorded there. After a typhoon is a photographic record of the performance of pulling a parachute against the wind blowing around the Tokyo Dome, gusts of wind at the entrances and exits, and wind from the buildings on the rooftop.
Organizers: Tokyo Dome Corporation, Tokyo Biennale
Supported by: Tokyo University of the Arts
*This exhibition is a part of the Tokyo Dome City Art Project.