MSCTY (Nick Luscombe + James Greer), who have been following sound around the world and uniquely fuse music, sound art and architecture, will embed time-themed works in the Nihonbashi area into the city.
SOUND MAP, a time capsule to pass on the base culture to future generations
Artists curated by MSCTY will create soundscape artworks based on their interviews with long-established, shops scattered around the Nihonbashi area. MSCTY Studio will also produce 3 tracks enabling 10 locations to be set up as soundscape walking routes.. Both the Tokyo Biennale 2023 and MSCTY websites will have functions to access the locations, allowing visitors to walk around the Nihonbashi area while enjoying soundscapes of the underlying culture of Nihonbashi.

Please check sound map from here.
Sponsor: Mitsui Fudosan Co.
Support: Chuo City Cultural Promotion Grant Program(Chuo Cultural and International Exchange Association), Arts Council Tokyo(Regional Grant)
Audio guide is available here!
---
MSCTY RADIO TOKYO
The MSCTY Center, the venue of the exhibition, will conduct radio broadcasts every Saturday during the exhibition period.
Dates: September 23 (Sat), 30 (Sat), October 7 (Sat), 14 (Sat), 21 (Sat), 28 (Sat), and November 4 (Sat), 2023
Hours: 17:00-22:00
MSCTY RADIO TOKYO is the brand new art social radio station broadcasting from the heart of Nihonbashi. It's a new concept in radio broadcasting devised by Nick Luscombe from MSCTY.
The station will broadcast live from 5-10pm every Saturday during the TB.
BBC Radio broadcaster and MSCTY founder, Nick Luscombe will be the main navigator alongside fellow broadcasters James Greer and Ken Nishikawa.
There will be live guests with art and creativity the main focus - plus discussions about architecture, urban design and the exciting area of Nihonbashi itself.
The station will also serve as a social hub whereby an audience can attend the live studio sessions.
Tune in anywhere via www.mixcloud.com/MSCTY_RADIO_TOKYO
---
Invitation to Special Tour
Description: MSCTY x Nihonbashi - Sound Weave Tour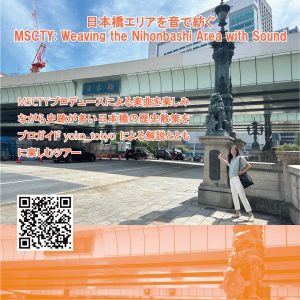 A soundwalk tour of various locations around Nihonbashi that encourages engagement with the area's history and culture as told through brand new site-specific soundtracks, each inspired by a traditional shop in the area alongside a special walking theme.
The music comes from Tokyo-based sound artists and musicians: Logic System, Ai Kakihira, Yumiko Morioka, Coppe, Ken Nishikawa, Noah, Takeshi Nishimoto, Moshimoss and the sleeping beauty, along with project producers MSCTY_Studio.
On the tour we will listen to the music together, and learn more about the process and inspiration behind making each track. Also, along the way we will learn about numerous important locations around Nihonbashi - an area of Tokyo that has prospered for centuries through many changes.
About the Project: Weaving the Nihonbashi Area with Sound
MSCTY_Studio's Nick Luscombe + James Greer are pioneers in fusing music, sound art and architecture around the world. For Tokyo Biennale 2023 they, along with 9 collaborators, will embed 10 new soundscape artworks in the Nihonbashi area that connect with the unique history of the area, and form a soundwalk route. These are based on their recordings, research and interviews with 9 long-established shops, and surrounding places.
This walking tour allows participants to enjoy the project in more depth, with special insights that blend history, place, and sound, from the project production team alongside experienced Tokyo-based tour guide, Yoko Takada (Yoko_Tokyo).


Date

1st session: Saturday, 14 October, 13:00-16:00(English only) 
2nd session: Saturday, 28 October, 13:00-16:00(Japanese only)
3rd session: Thursday, 2 November, 13:00-16:00(Japanese only)

The meeting place/The dissolution place

MSCTY Center (starting point) 1-6-7 Nihonbashi-Muromachi, Chuo-ku, Tokyo
*See map below

Ticket

JPY3,000

The number of participants

5 person per each session
---
SOUND MAP Listening Location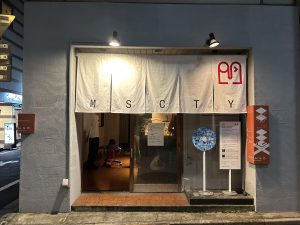 MSCTY Center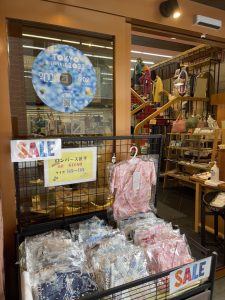 In front of Tagen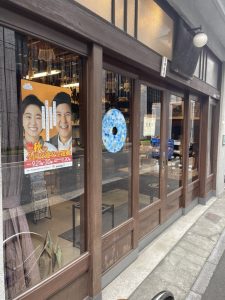 In front of Edoya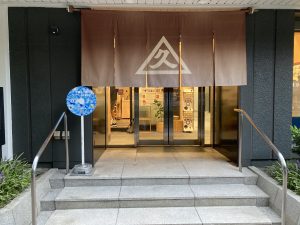 In front of Ozuwashi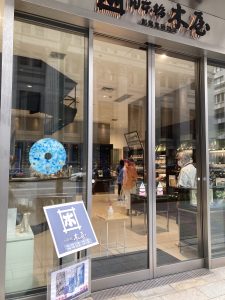 In front of Nihonbashi Kiya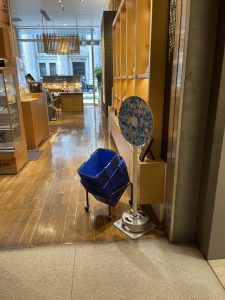 In front of Ninben -Original Nihonbashi Store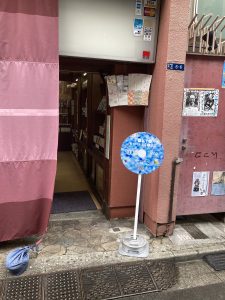 In front of Yubendo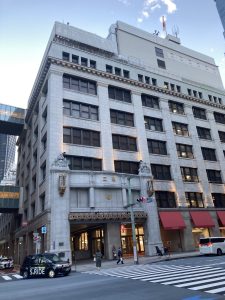 Inside of Nihonbashi Mitsukoshi Main Store Muromachi Entrance(Near Ginza Line/Hanzomon Line "Mitukoshimae" station A3 exit)
Or, sound truck is available here.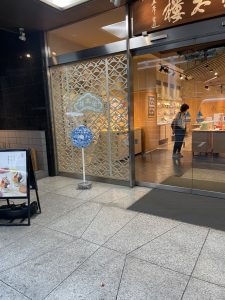 In front of Eitaro Sohonpo - Nihonbashi Main Store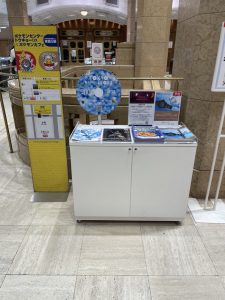 Beside Event Space of Nihonbashi Takashimaya S.C.
Or, sound truck is available here.