Soak in Sordidness
Gabin Ito
Editor/Professor at Joshibi College of Art and Design
While in university, started working for the editing department of the computer hobby magazine "LOGiN" (ASCII), then went on to found BOCTOK.Inc in 1993. Continues to be active in writing/editing books, game development, producing art exhibitions, and engaging with all types of artists. Currently serves as editor in chief of manga examiner site "manba inc" and frontline film information site "NEWREEL".
Edo entertainment = reproducing Edo era bathhouses to clearly show the random, relaxed, unique essence of beauty held by the Japanese
Perhaps for a long period the Japanese were a random, ridiculous, haphazard group of people. It is exactly this part of Japan that is beautiful. Different from the recent image of Japaense people as "diligent and strict on time", this former Japanese needs to reappear. In order to do so, Edo era bathhouses will not simply be reproduced, but expanded into an immersive entertainment experience with contemporary concepts and technology.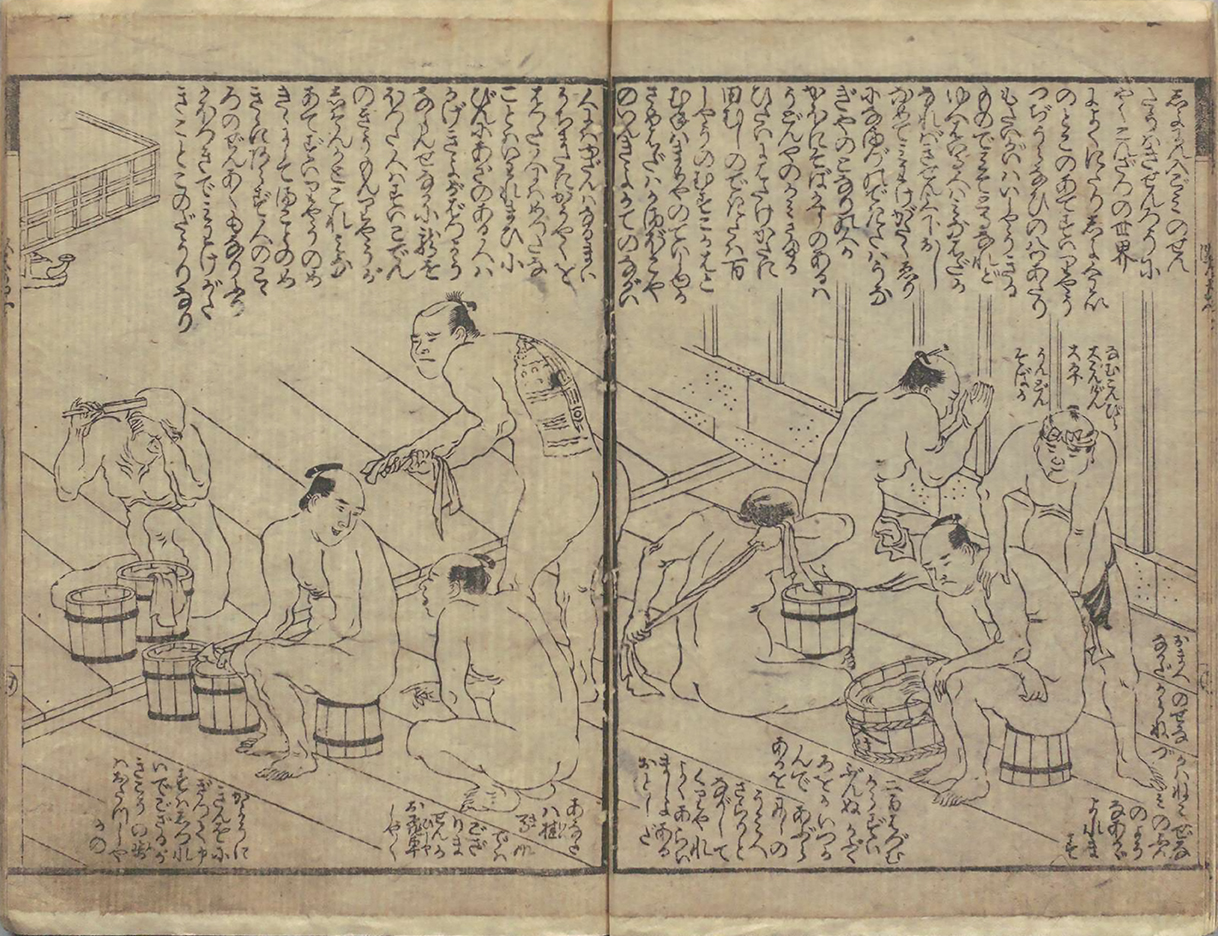 Author: Kyoden Fiction Tsuruya kiemon ban "kengu irigomi sentō shinwa" 3 kan/kyowa 2 (1802) jyo Held by National Diet Library Digital Collection