*This workshop will be conducted in Japanese.
In "Not Lost Tokyo" of Tokyo Biennale 2023, buildings, landscapes, objects, and things in Tokyo, collected from many people, will be "specimen" in various forms of 3D data, photographs, words, etc., and exhibited.
For the project, this workshop invites you to participate in the creation of these works of art. The words specimens created in the workshop will be exhibited during the fall session of the Tokyo Biennale 2023, which will begin on September 23.
The workshop will consist of two parts.
In the first part, "Collecting Tokyo," participants will walk around the city and take many photos according to a theme. The aim is not to "take good pictures," but to reset one's everyday perspective and capture the city from a new point of view. By taking samples of Tokyo's scenery and noticing things that we usually see but overlook, we will reconsider the attractiveness of the city and the essence of Tokyo.
In the second part of the "Creating Tokyo Specimens," each participant will create a specimen by weaving words of "Tokyo that has been lost" and "Tokyo that we do not want to lose" and putting them into a bottle. The resulting works will be exhibited during the fall session of the Tokyo Biennale 2023.
Program
Part 1: Collecting Tokyo
10:00–10:30 Introduction
10:30–12:00 Go out into the city for shooting time
12:00–13:00 Break


Part 2: Creating Tokyo Specimens
13:00–14:40 Public critique of Part 1: Collecting Tokyo
14:40–15:00 Crosstalk
15:00–16:00 Creating works that weave words
*You may also register to attend only the part 2.
Guest Facilitator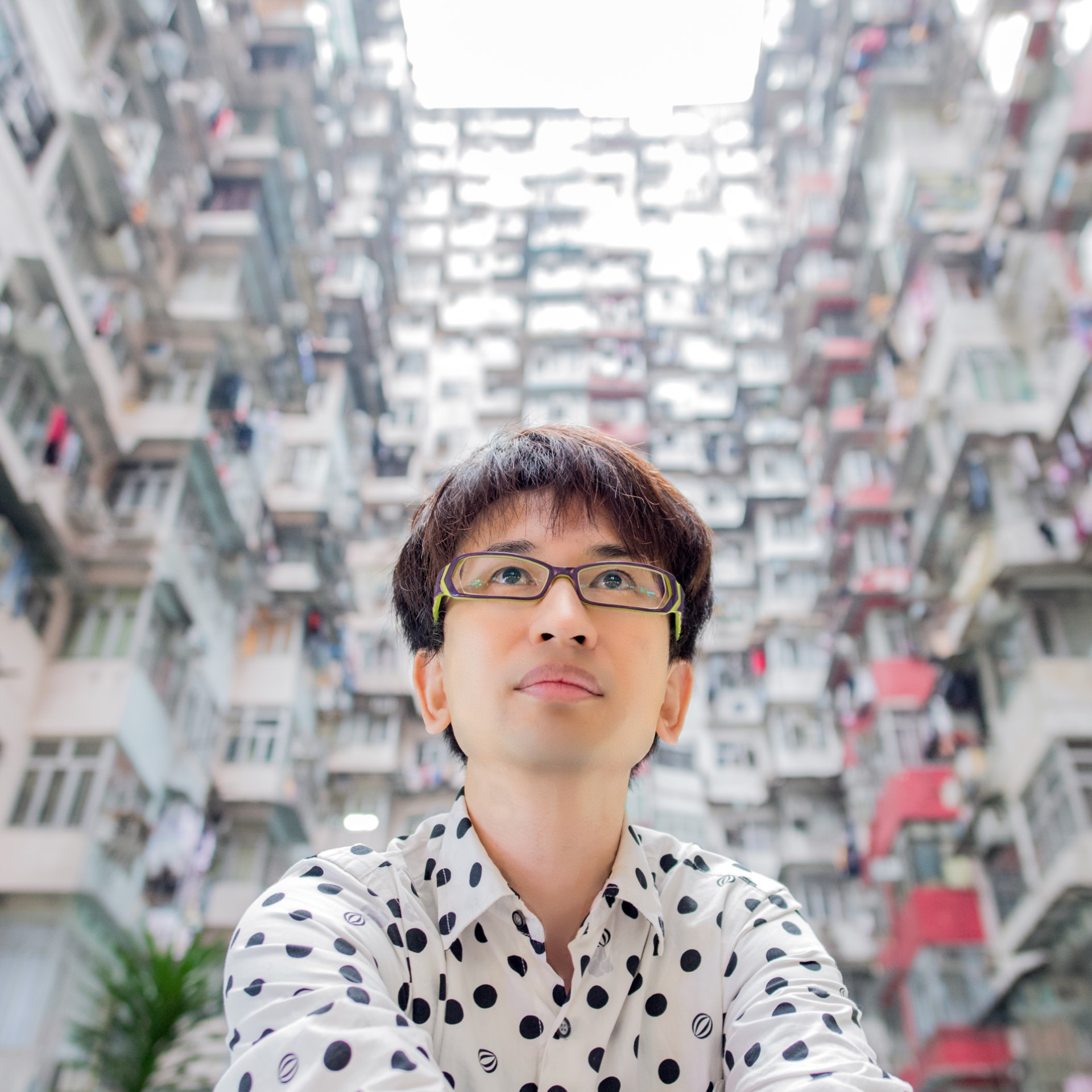 Ken Oyama
Photographer/writer. Born in 1972, he grew up in an industrial area as his playground. After graduating from Chiba University with a degree in engineering, he joined Matsushita Electric Industrial Company (now Panasonic). After working in the think tank division for 10 years, he became a freelance photographer. He also publishes and organizes events. His books include Kojo Moe [Factory Love] (co-authored with Tetsu Ishii, 2007), Danchi no Kenkyu [Danchi Analysis] (2008), Shopping Mall kara kangaeru [Thinking from Shopping Malls] (co-authored with Hiroki Azuma, 2016), Rittai Kosa [Junctions] (2019), and Shin Shashin Ron [New Photography Critique].
Registration
Please register using the form below.