"Kao no Waishatsu" (Face-Brand Shirts) was founded in 1920 as a made-to-order shirt business shop. The shop's trademark is a large sign with a big face that suddenly appears in Kanda Ogawa-cho, in the middle of modern buildings. After the Great Kanto Earthquake, the shop was rebuilt and operated in the same location ever since, undeterred by the war damage. The distinctive signboard is based on a portrait of the first owner, Matsu Kajinaga, as a young man. The shop was however regrettably closed in early 2020.
In order to preserve the value of this "Kao no Waishatsu" in society, this project will turn this "face" into art works in a variety of media (painting, photography, video, etc.). As for the shop architecture, the project plans to establish this historical "Kao no Waishatsu" as a distinct personality until the store is dismantled, and to develop activities that will give it a "life after life." Many people will be able to take the 'face' created here and establish new connections with it as 'our face.
Activities
A new "Kao no Waishatsu" shop will be opened for a limited time to coincide with the opening of the fall perido of the Tokyo Biennale 2023. The following activities are planned
In-Store Services
At the store, you can order original T-shirts, paintings, etc.
The café offers iced coffee and other food and beverages.
Visitors can try their hand at a workshop where they can have their "face" silk-screened and printed.
Programs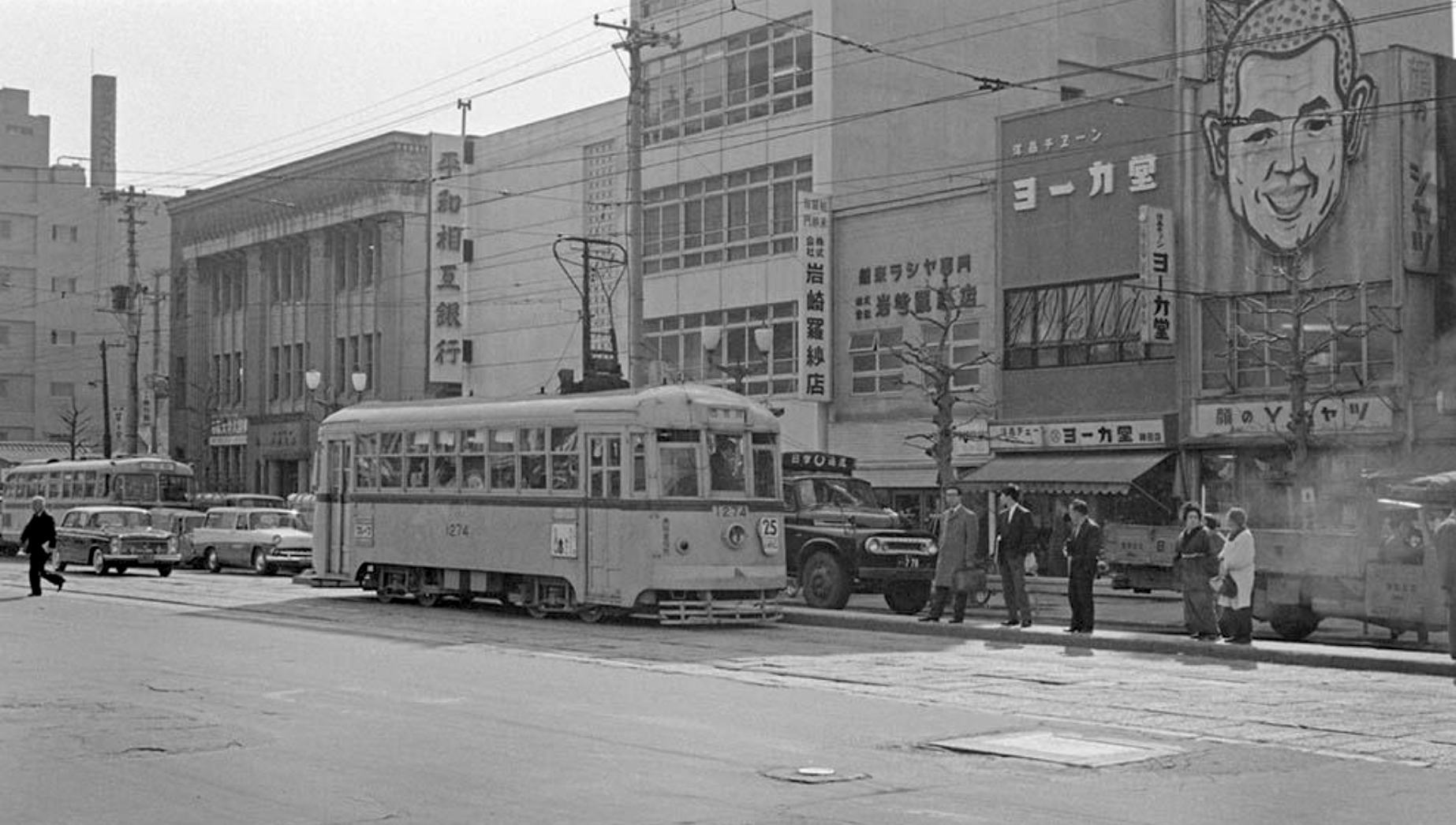 Photo by Hisashi Morokawa (April 3, 1963)
"Kao no Waishatsu" Masked Party | 9.29 (Fri)

In this project, the project team re-open the "Kao no Waishatsu," a shirt shop founded in 1920, as a limited-time shop and develop various activities. To celebrate the re-opening of the shop, a masked party will be held. The dress code is to wear a "face" mask. Any mask using the Face of "Kao no Y-Shirt" or any original mask is acceptable. Enjoy a fun time of talking and dancing in masks.

Date/Time: 2023.9.29 (Fri) 18:30-21:30
Venue: Kao no Y-shirt
Admission: ¥1,800 (incl. 1 drink and light refreshments)
Capacity: 50 people
How to apply: Send your application to the following address with the subject "Masked party participation request" and include
(1) your name and (2) your contact details (telephone number and email address).
Application email address: info@kaonoyshirts.com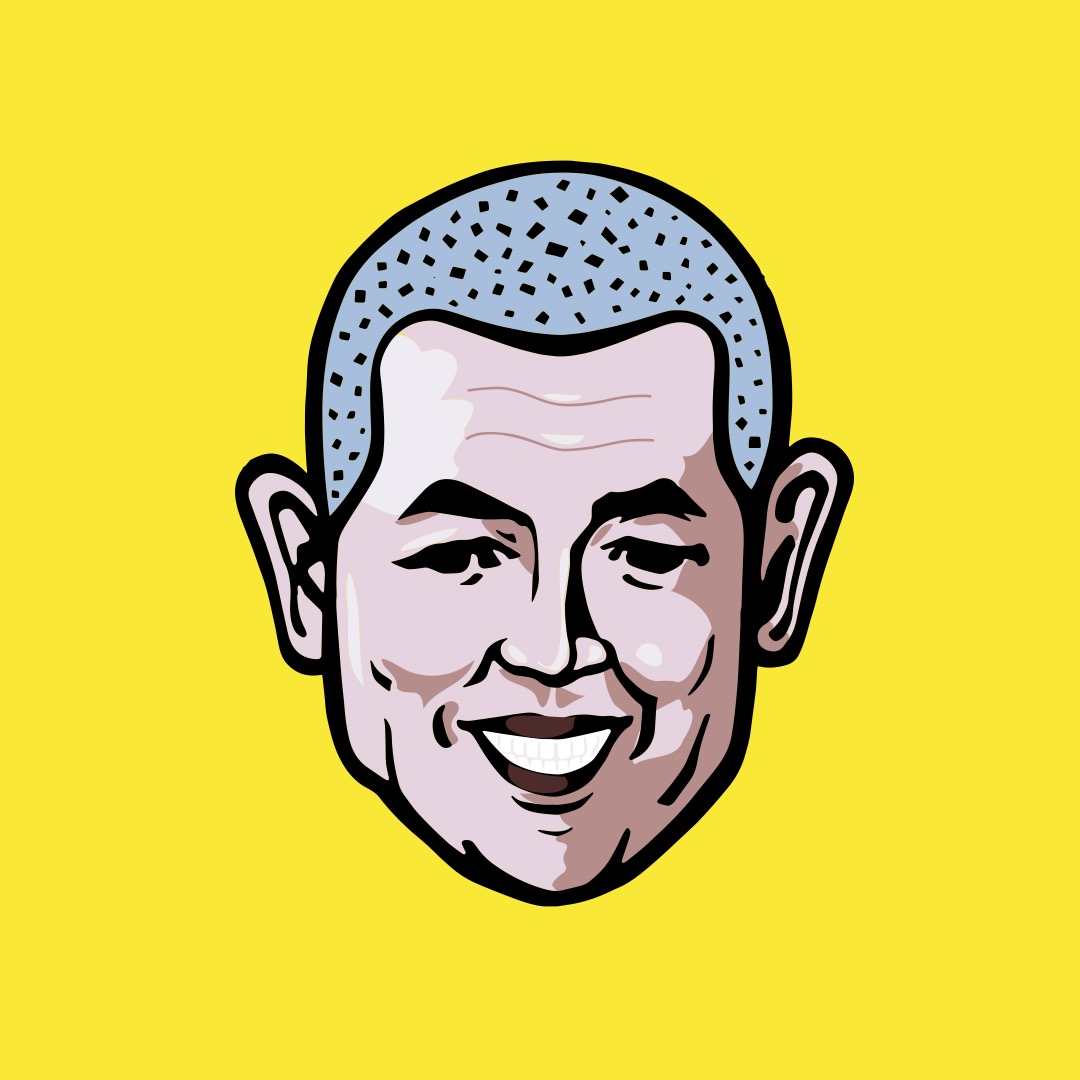 Look-alike Contest | Open Call 9.23 (Sat)–11.2 (Thu), Public Contest 11.4 (Sat)–11.5 (Sun)

Since its establishment in 1920, the shirt shop "Kao no Y-Shirt" had kept a watchful eye on the city of Kanda. The large signboard with the face as a landmark has made the cityscape unique with its strong presence. We are looking for a suitable person to succeed the wishes of the first owner and become the second face of "Kao no Y -Shirt." Regardless of self-recommendation or recommendation, age or nationality. The person selected as the new Kao (face) will be appointed as the official successor of the "Kao no Y-Shirt" (with a certificate and a supplementary prize).

How to Enter the Contest

Application period
2023.9.23 (Sat)–11.2 (Thu)
How to apply
Free of charge. Please apply with three photographs of your face (front, side, etc.) and the following information.
(1) Reason for application, (2) Name, (3) Age, (4) Contact details (address, e-mail address, telephone number).
Judging method
Open judging will be carried out by members of the jury and general judges (in the event of a large number of applicants, a document review will be carried out).
ontact for application
"Kao no Y-shirts" Secretariat
info@kaonoyshirts.com


Open Contest

Date/Time
2023.11.4 (Sat) ,5 (Sun)
How to apply
Everyone is welcome to participate. Please participate with your ballot sticker on the voting panel at the venue.
Contact
"Kao no Y-shirts" Secretariat
info@kaonoyshirts.com
CHECK!
Masato Nakamura will also hold an exhibition "Neo-Metabolism/glass" at the JR East Akihabara to Okachimachi Underpass (Kanda・Yushima area).