"Kao no Waishatsu" (Face-Brand Shirts) was founded in 1920 as a made-to-order shirt business shop. The shop's trademark is a large sign with a big face that suddenly appears in Kanda Ogawa-cho, in the middle of modern buildings. After the Great Kanto Earthquake, the shop was rebuilt and operated in the same location ever since, undeterred by the war damage. The distinctive signboard is based on a portrait of the first owner, Matsu Kajinaga, as a young man. The shop was however regrettably closed in early 2020.
In order to preserve the value of this "Kao no Waishatsu" in society, this project will turn this "face" into art works in a variety of media (painting, photography, video, etc.). As for the shop architecture, the project plans to establish this historical "Kao no Waishatsu" as a distinct personality until the store is dismantled, and to develop activities that will give it a "life after life." Many people will be able to take the 'face' created here and establish new connections with it as 'our face.
Activities
A new "Kao no Waishatsu" shop will be opened for a limited time to coincide with the opening of the fall perido of the Tokyo Biennale 2023. The following activities are planned
In-Store Services
At the store, you can order original T-shirts, paintings, etc.
The café offers iced coffee and other food and beverages.
Visitors can try their hand at a workshop where they can have their "face" silk-screened and printed.
Events
The "Kao" (face) look-alike contest. Public judging of the contest will be held in the store.
Party event. A masquerade party with masks of the "Kao" will be held.
Talk events during the summer and fall period. Live music and other events are held in the store.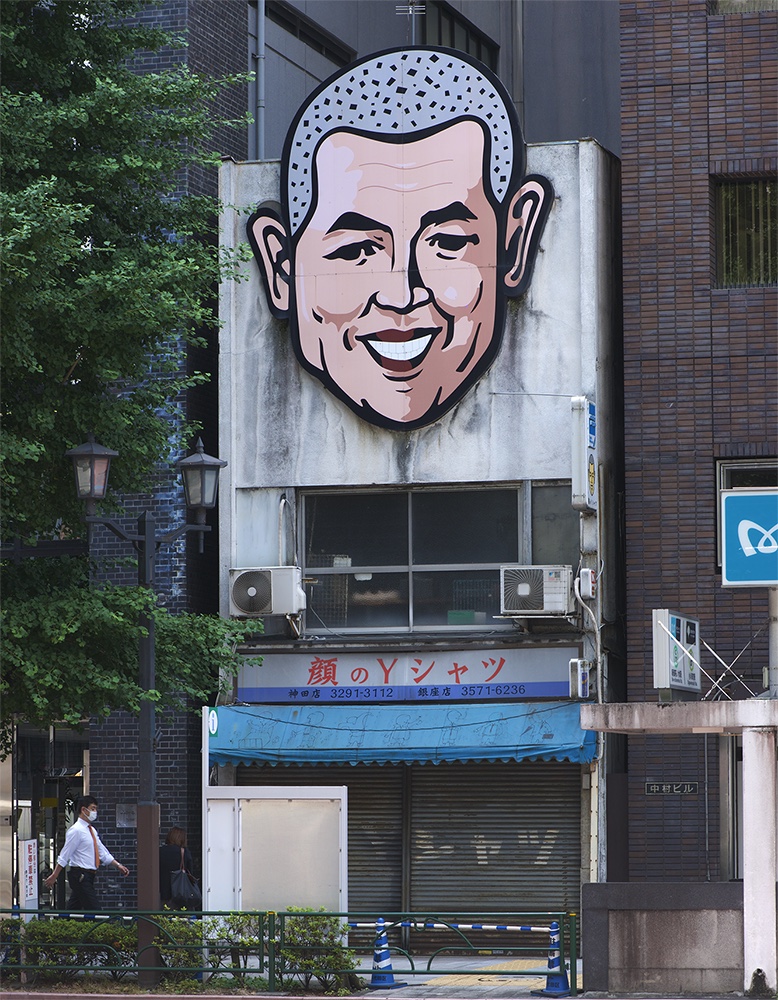 "Kao no Waishatsu" exterior, Kanda Ogawamachi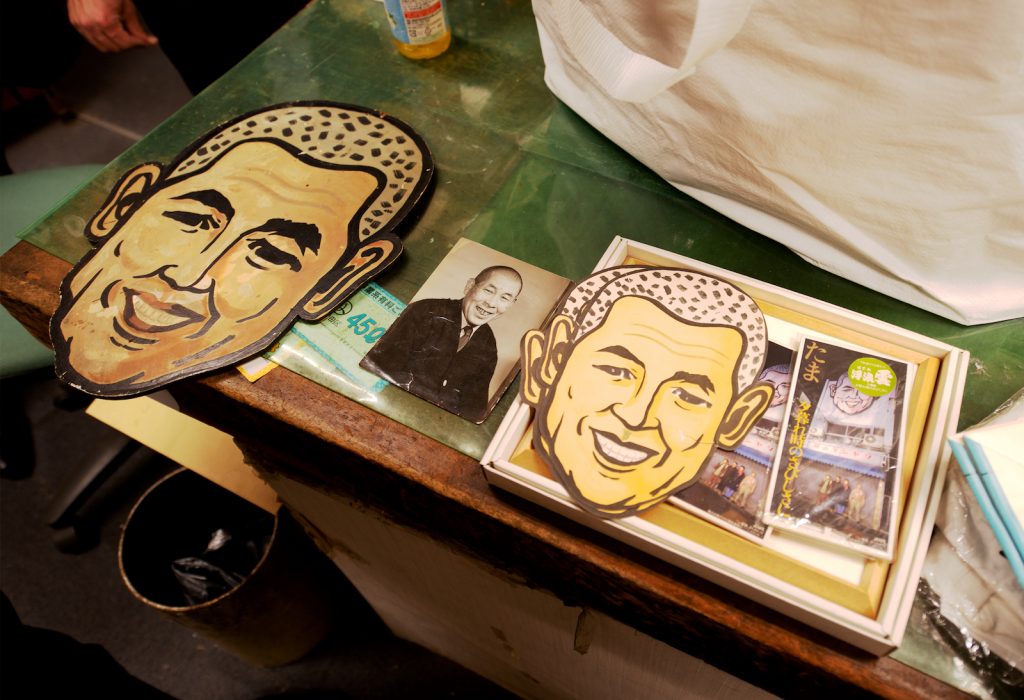 Schedule
| | |
| --- | --- |
| June 2023 | Recruitment of project members |
| July | Begin renovation of the store and start production of various "faces". |
| July 10 – September 21 | Summer period: Workshop and public production |
| September 22 – November 5 | A new "Kao no Waishatsu" shop will be opened in conjunction with the opening of the Fall period of the Tokyo Biennale 2023 on September 23, and will be open for a limited period of time. |
Related Information