9.23 (Sat)–11.5 (Sun) 11:00-18:00, Open daily
Nohga Hotel Ueno Tokyo (2-21-10 Higashi-Ueno, Taito-ku)
Free
Jewelry and Town Learning is a project to rediscover and re-create jewelry, the most familiar creation to human beings. Together with members gathered from the public, we visited specialty stores and craftsmen in Okachimachi and Sotokanda to learn about the diversity of precious metals and gemstones. We took old trinkets that have been lying dormant at home and transformed them into contemporary accessories. Incorporating ideas from professionals and their assistants and via related cultural courses participants themselves act, learn, and enjoy the project. The activities progressed in stages from spring to fall of 2023 and will be exhibited and presented at the Tokyo Biennale 2023.
Under the theme of Create Linkage, this project, calls for the "creation of connections through jewelry." The first step in the linkage process is to create horizontal connections through encounters between the client and the people in the town or store. Then, if the client comes to us with a request to make a pendant out of a ring that was a memento of his grandmother's, for example, we will discover vertical linkages. It is a linkage of people who wish for a better life and a better society.
Documentary Video
Filming and editing by Akira Kawachi
Audio guide is available here!
Special Lunch Menu in Collaboration with Bistro NOHGA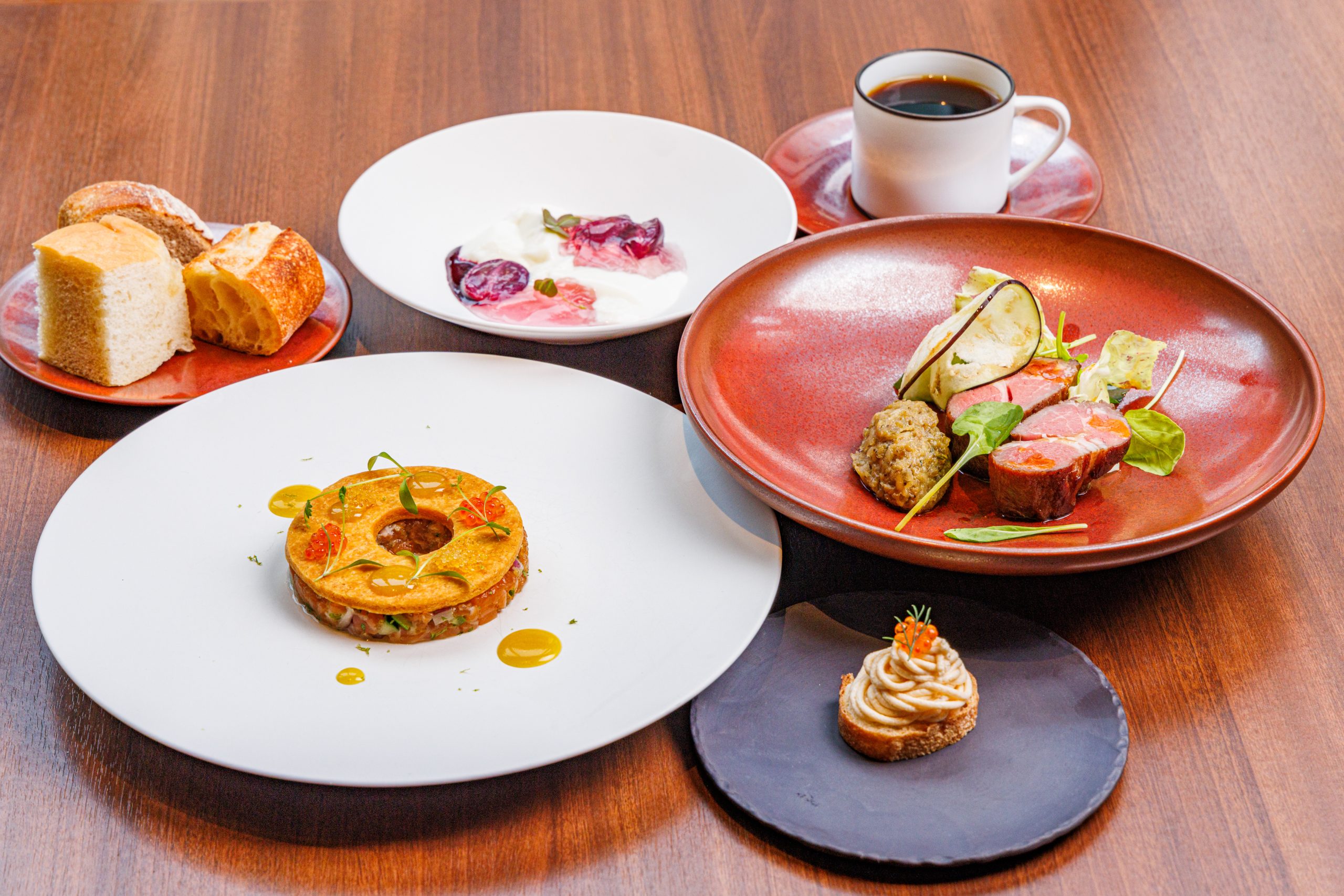 A Special menu featuring "Jewelry and Town: Learning" will be served at Bistro NOHGA in NOHGA HOTEL UENO TOKYO, the venue of the exhibition. Please come and experience the menu, which is suitable for the Eurasia-inspired town of Ueno and Okachimachi.
▶︎Details (NOHGA HOTEL UENO TOKYO)
CHECK!
Exploring the Jewelry Town Okachimachi
The accessories on display at "Jewelry and the Town: Learning" were created by collaboration with jewelry wholesalers and craftsmen in Okachimachi, to the south of the exhibition venue. This is a unique part of the city, where the streets named after jewels are lined with related shops. Please enjoy walking around the town too.
▶︎
Map of Jewelry Town Okachimachi (Japanese)