*This talk will be held in Japanese.
A public talk event featuring Rajendra Jain, president of Ratoona Sagar, a jewelry wholesaler in Okachimachi, Tokyo, for 25 years. In the talk with Kazuko Koike, project director of "Jewelry and the Town: Learning," a Linkage of Tokyo Biennale 2023 that aims to rediscover and re-create jewelry as the most familiar creation to humans. They will talk about the history and charm of Okachimachi, including the creative activities of the Linkage currently being developed in the area.

Organizer: Tokyo Biennale
Cooperation: Sea Force Co., Ltd.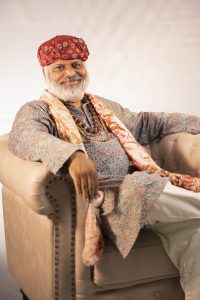 Rajendra Jain
Representative Director of Ratna Sagar Ltd. Born in Delhi and grew up in Janawar, India. After coming to Japan, he opened his jewelry store, Ratna Sagar, in 2000 and has been engaged in the jewelry wholesale business in Okachimachi, Tokyo for over 20 years. He purchases gemstones from all over the world, including Brazil, Africa, and Myanmar, and processes them at his own factory in India. The beauty of Ratna Sagar's gemstones, made from rough stones, has won the support of many people. He has participated in many of Japan's leading international jewelry shows, including the International Jewelry Tokyo (IJT), Japan Jewelry Fair (JJF), and the International Jewelry Kobe (IJK). He is an Indian astrologer by profession.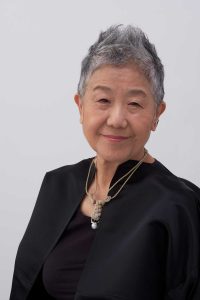 Kazuko Koike
Creative Director. Project Director of Tokyo Biennale 2023. Born in Tokyo. Graduated from Waseda University, Faculty of Letters, and was involved in the founding of MUJI in 1980, and has served on the advisory board since then. She has planned and directed numerous exhibitions, including "City of A Girl" (2000) at the Japan Pavilion of the International Architecture Exhibition at the Venice Biennale, and "Ikko Tanaka and Future/Past/East/West of Design" (21_21 DESIGN SIGHT, Tokyo, 2012), In 2022, she held her first solo exhibition, "Alternative! Kazuko Koike Exhibition: Soft-Power Movement of Art & Design" at 3331 Arts Chiyoda, Tokyo. She is a professor emeritus at Musashino Art University, and a recipient of the Order of Cultural Merit.