This Week's Pick Up
Fall Period Ahead! Advance Programs in the Daimaruyu
The Fall period of the Tokyo Biennale 2023 will finally open on Saturday 23 September. Prior to this, the Daimaruyu area (Otemachi, Marunouchi and Yurakucho) will start programs that fuse art and the city. We invite you to witness and experience the dynamic experiment that will unfold in the Daimaruyu area, where Tokyo's economic activities and culture and art intersect.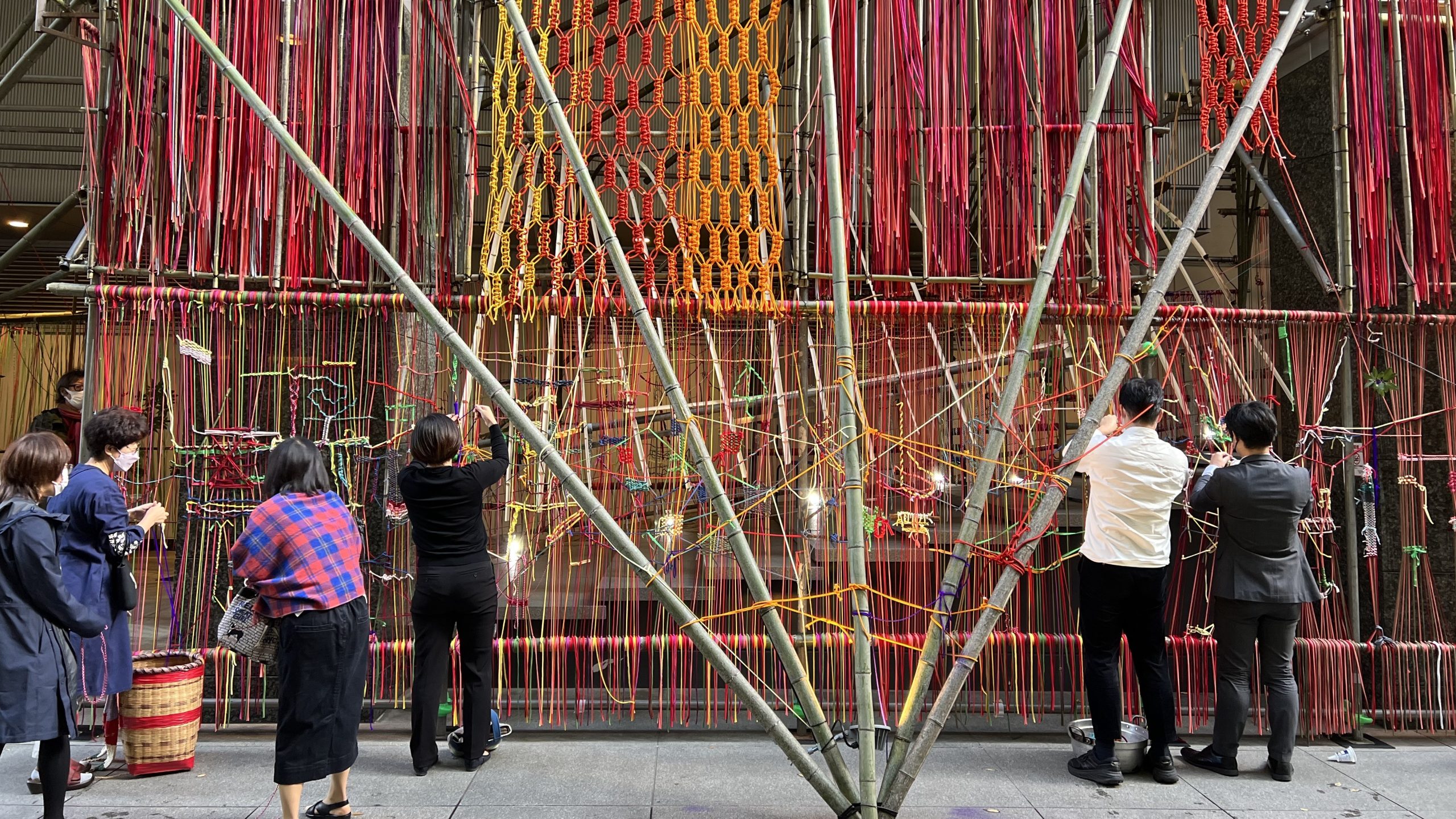 Slow Art Collective Tokyo
[Daimaruyu Art Action]
Slow Art Collective is an art group based in Melbourne, led by Chaco Kato and Dylan Martorell. Their art projects focus on sustainability and multicultural coexistence and embrace public participation by using natural materials like bamboo, rope, etc. This time, the artists are staying in the Daimaruyu area to create an open space for slow art where everyone can participate.
They have held a public production at the Otemachi Nakadori side of the Tokyo Sankei Building from 7 - 11 September. From 12 to 18 September, public productions can be seen at Slit Park Yurakucho (closed on Saturday and Sunday). From 19 September, both venues will welcome visitors with the opportunity for anyone to participate in the creation of artworks. Pop-up venues are also scheduled to appear at Marunouchi Naka-dori UrbanTerrace during the Fall period. Please feel free to come and visit.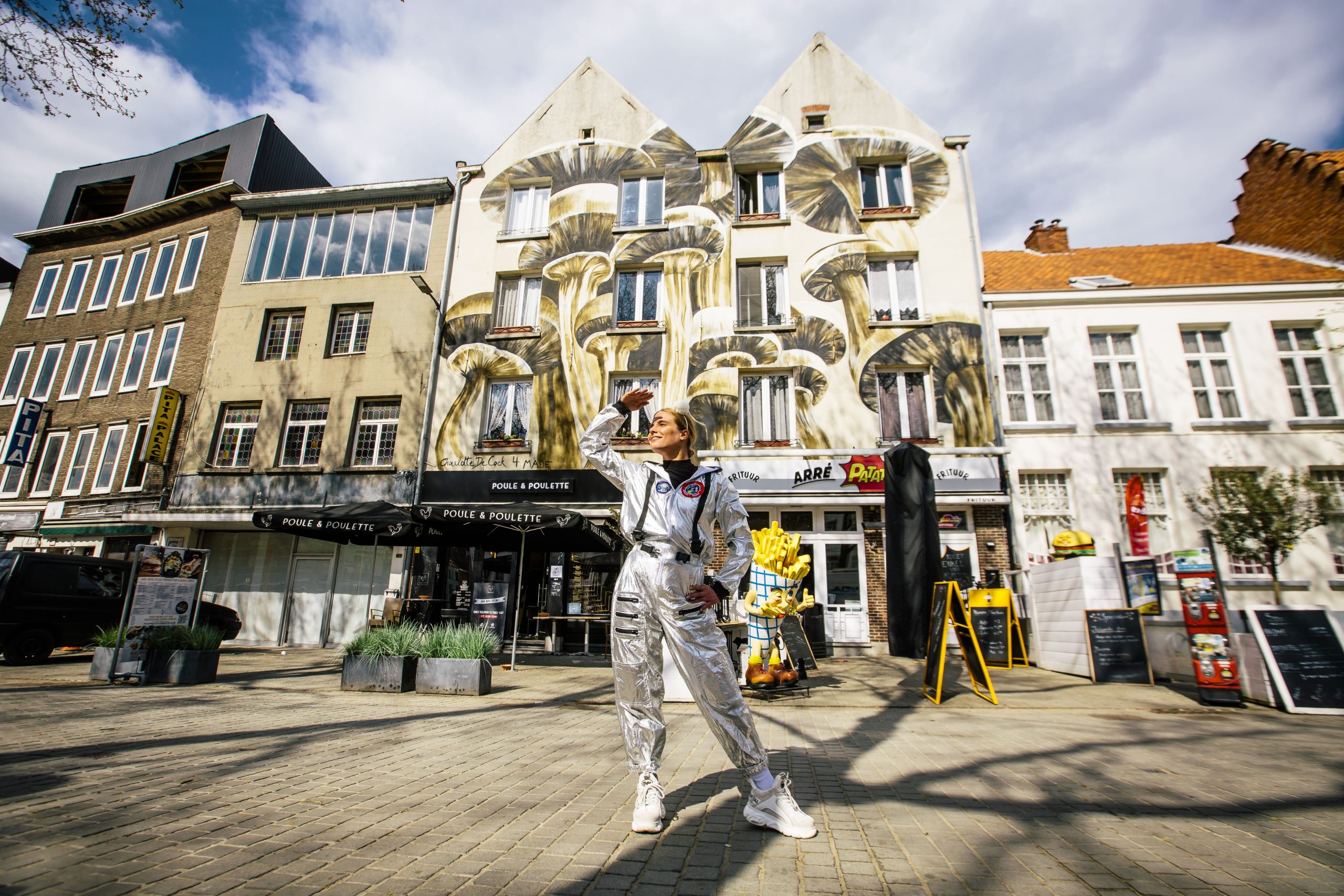 Prescription for Tokyo | Charlotte de Cock: HYPERNOVA
[Daimaruyu Art Action]
Prescription for Tokyo is a Linkage comprising invited six national and international artists. They will present a perspective or framing of Tokyo based on their own worldview through their works. The project will be held at various venues in Tokyo, and will be implemented as a connected project for Tokyo that will become cultural "prescription" for society's recovery, overcoming various divisions that stretch across the world today.

Charlotte de Cock (Belgium) will create an outdoor work at Otemachi First Square (south wall). From 18 to 20 September, you can see her work in progress in the form of live painting. The title Hypernova refers to the circulation and connection between the energy of human creativity and the environment around us. The mural will be a self-portrait that conveys the artist's conviction as well as a strong appeal to the viewers to step out of the box of confinement and liberate themselves. We invite you to witness the birth of the work.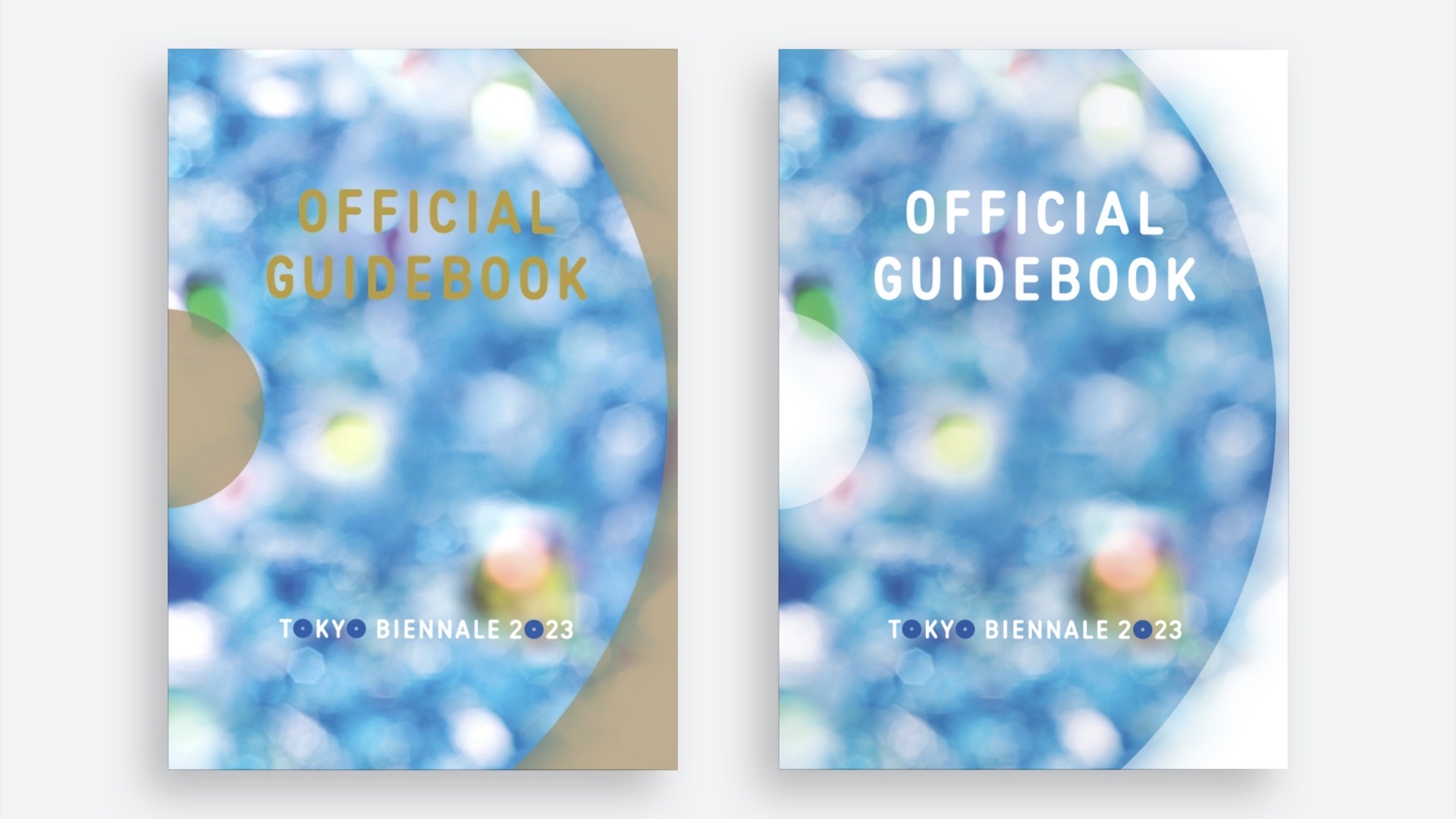 Guidebook with passport/tickets for special viewing venues is now available for reservation!
Many of the programs at Tokyo Biennale 2023 are free of charge, but due to the location and content of some of the special viewing venues and other programs, there is a charge for them. This guidebook comes with a special passport (in guidebook special edition) or a choice of ticket (in guidebook standard edition) that allows you to enter these paid venues, and also includes discount coupons for paid events and merchandise purchases. The guidebook is also packed full of useful information, from information on the main programs with maps of all areas to recommended routes. We hope you will purchase this booklet and enjoy the festival.
Exhibitions & Events
OPEN CALLS
NEWS